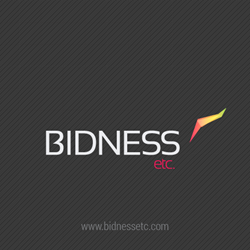 Revolutionizing Financial Media
(PRWEB) October 31, 2013
Through cutting edge analysis and design Bidness Etc is bringing the 99% back into the loop by presenting the best financial analysis in the simplest and most entertaining ways possible.
Bidness Etc is a team of more than 60 financial wizards, musicians, rock stars, artists, singers, aspiring philosophers and tech geeks working to redefine the way readers think about and interact with finance.
Bidness Etc knows that quality financial analysis requires a higher level of intelligence, and what is currently being reported by financial media is too far behind the curve to be of any relevance to the savvy reader. Bidness Etc is the solution to that problem: a platform that gives away the best information and analysis out there for free, thereby democratizing individuals' access to finance.
Financial analysis at Bidness Etc has been distilled from a decade and billions of dollars' worth of trading experience, and dashed with insights from some of the brightest minds in the industry. The quality of the work speaks for itself: Bidness Etc's forecasts for the 3Q earnings season so far have been spot-on. With that success rate, Bidness Etc can comfortably claim to be better at analyzing and reporting financial news than anyone else.
Bidness Etc is also upping the ante by including visual elements in its reports. Now readers can easily absorb complex financial data as Bidness Etc takes them through its analyses. By doing so, Bidness Etc will usher in a new age for financial media and set new standards with this revolutionary product.
And that is not all.
Bidness Etc has incorporated an entertainment section in the website, which tracks the global zeitgeist and provides an offbeat take on the hottest topics trending on the web. Bidness Etc feels that this will take finance to the mainstream, and complete what the Bidness Etc experience is all about.
This is a beta version of the web portal and Bidness Etc hopes it will keep viewers coming back for more, because there is a major surprise in store for the month of November. Here's a spoiler, though: financial analysis will never have looked better once Bidness Etc goes all out, and you'll know the company has meant Bidness all along.