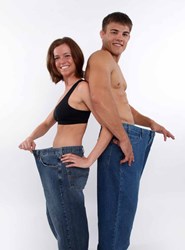 Right now there is a perfect opportunity to lose weight – and to do it for you.
Syracuse, NY (PRWEB) October 31, 2013
Imagine a time when the weather cools to a brisk late autumn – the cool fall breeze, the early evenings, the family and friends that share the holidays with you, and – yikes! It would be easy to imagine if it wasn't for those extra 30, 40, 50 or more pounds that stretch out your favorite outfits, embarrassing loved ones in public and making it near impossible to enjoy the upcoming holiday season.
Director Joshua Kirnie invites you, Syracuse, to weight loss with Alternative Hypnosis, a clinic in East Syracuse that offers programs allowing for smooth lifestyle transitions through easy, non-invasive means – programs that help with de-stressing the holidays, smoking cessation and weight loss. Syracuse's Alternative Hypnosis is accepting qualified new clients into the programs that will allow for safe, easy, life-long change into healthy people free of the bondage to dangerous habits.
"Right now there is a perfect opportunity to lose weight – and to do it for you," Kirnie said. "Women and men in the Syracuse area are forced inside, hiding from the foul weather and left to their own bad habits – habits that can be worsened by stressful jobs, families and sub-par sleep habits. As the weather clears, you dream about healthy eating and exercise schedules, dropping the dangerous urges to smoke, and clearing your head of stress and anxiousness. Now you have the opportunity to do just that… smoking cessation, weight loss, stress release, changes that will last for life, allowing you to rid yourself of embarrassment and worry completely. If you prove hypnotizable, and are accepted into a program, you will experience the hypnosis that can help you access the things you need – that exist inside you – to create a healthy body image maintainable from now into the distant future."
"Hypnosis isn't right for everyone; if creating a compelling future to lose weight sounds like something that you can allow yourself to believe in, regardless of your schedule, then you can call today and schedule a free consultation. Remember: hypnosis that doesn't work is no bargain. Hypnosis that promotes life-long change is a bargain at any price."
About Alternative Hypnosis:
Alternative Hypnosis is the oldest hypnosis clinic in the Syracuse area, residing in Onondaga County for over 42 years. Director Joshua Kirnie is a certified hypnotist and neuro-linguist with a clinic in East Syracuse, NY. As a stop smoking and weight loss hypnotist, he specializes in helping people with unhealthy habits, chronic health problems and limiting personal beliefs. In addition he emphasizes creating a compelling future for every client he works with.