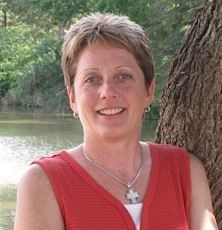 The mentorship I received at WellSpring was one-of-a-kind.
Kansas City, MO (PRWEB) October 31, 2013
WellSpring School of Allied Health recently got a power packed review from Terri Shrader, owner of HEAL Fitness, LLC. Shrader, who graduated from WellSpring's personal training and wellness program, received the hands-on training she needed to meet the challenges of being a personal trainer.
Learn more about WellSpring's personal training certification.
Shrader said that earning her certification from WellSpring was an invaluable experience. "The mentorship I received at WellSpring was one-of-a-kind. The owner, Don Farquharson, and the instructors are not only passionate and knowledgeable about their field, they are personally invested into making sure every WellSpring student gets the training they need to enjoy a successful career and a healthy, personally fulfilling life. The comfortable, welcoming atmosphere and all of the support I received from the instructors and other students made WellSpring the best choice for getting certified in personal training," said Shrader.
Shrader graduated from Kansas State University with a bachelor's degree in construction engineering. It wasn't until five years ago when she started exercising on a regular basis and made the decision to change careers. "I decided to attend WellSpring, so I set out on a new adventure to learn how to help others enjoy the same benefits of exercise that I have experienced," said Shrader.
She encourages new graduates to always remain professional, but to have fun and build rapport with clients. "As the saying goes: people don't care how much you know until they know how much you care."
She said she now focuses on working with female clients and trains them either in their homes or in Shrader's private studio in Olathe, Kan. She offers one-on-one sessions or small group training depending on the needs of the client.
For more than 25 years, WellSpring School of Allied Health has been focused on health and wellness and on helping interested individuals get the skills they need to pursue rewarding careers in these fields. Call the Kansas City campus admissions staff at 1-888-399-6070 and the Lawrence campus at 1-888-697-5808.