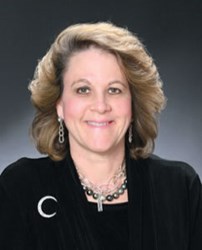 The diamond engagement ring becomes a treasured family heirloom and it becomes an integral part of the family's traditions and history.
El Paso, Texas (PRWEB) October 31, 2013
For most women, their diamond engagement ring is one of their most treasured possessions. They admire it every day, year in and year out and it symbolizes the love and commitment they have in their marriage. Sometimes women have a voice in its selection; other times the ring may have been a surprise that either reflects the woman's style or her mate's. Susan Eisen, veteran jewelry designer, goldsmith, jewelry appraiser, author, and owner of Susan Eisen Fine Jewelry and Watches sees that today's brides and grooms want to be more involved in the design of their diamond engagement rings. This makes their diamond ring more artistic and symbolizes their personalities and tastes. The program also enables customer's who have inherited family rings to have them redesigned into something they will enjoy wearing. It also avoids being presented with an engagement ring that is not the wearer's taste.
To help fiancées select the exact right diamond engagement ring that will be as individual and unique as they are, Eisen has created a new initiative entitled the "Design Your Own Diamond Ring" Program. The program applies not just to engagement rings, but any diamond ring. It allows the wearer to select the shape and quality of the diamond, the setting it is set in, and the ring shank with or without accent diamonds. Once they have chosen from over 30 styles, they can see the design concept together before it is created and made for them. It truly becomes their own one-of-a-kind work of art.
"Many times a couple wants a custom ring and they don't know how to go about finding it," Eisen says. "This program enables them to pick and choose different elements to go together for a beautiful new creation." As a designer herself, she guides the couple into finding the perfect combination that they are both proud to wear forever. "The ring becomes a treasured family heirloom, and it becomes an integral part of the family's traditions and history" she said.
Susan Eisen is a Master Gemologist Appraiser, ASA, an author of two books on jewelry, and winner of many national awards. She has been quoted in over 160 articles in national magazines and her designs have been featured throughout the US in various juried exhibits. She opened her El Paso, Texas retail jewelry store in 1980, and it has grown to become one of the top 16 of America's Best Jewelers by National Jeweler Magazine. For design consultations, she can be reached at 915-584-0022 or through her website http://www.susaneisen.com