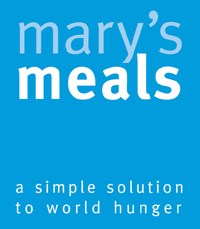 'We are absolutely blown away by the success of this year's fundraising campaign! tastecard's support of Mary's Meals is now into its second year and we are incredibly grateful for this tremendous level of support.' - Daniel Adams, Mary's Meals
(PRWEB UK) 1 November 2013
In 2012 tastecard, the UK's largest diners' club announced Mary's Meals as their chosen charity, and over the last 18 months they have raised £113,545.00 in donations. Thanks to these donations, this year Mary's Meals have built a kitchen and set up a new feeding programme at Ntungulutsi Primary School in Malawi, providing daily meals to over 1900 pupils. In the coming year Mary's Meals will build another kitchen and set up a further feeding program in Malawi and will feed over 4000 children in Malawi and Liberia for a whole year using tastecard's donation.
Mary's Meals is an international charity which is feeding over 700,000 children through school feeding projects in countries where poverty and hunger prevent children from gaining an education. The charity has a simple idea that works: It provides impoverished children with one nutritious daily meal in a place of education. With Mary's Meals, children are no longer forced to work, beg or forage for food just to survive. They can now go to school and gain the education that offers the single greatest hope of escaping poverty in later life.
Over the last year tastecard aimed to help Mary's Meals reach out to even more of the world's poorest children. In September of last year tastecard launched a campaign during which they donated £5 to Mary's Meals for every tastecard membership sold.
They set an ambitious target, to be able to donate £40,000 to Mary's Meals by the end of the campaign. tastecard and Mary's Meals were thrilled by the overwhelming support their members showed to the campaign, and thanks to their help they donated an incredible £60,545 to Mary's Meals.
With this donation Mary's Meals have built a kitchen at Ntungulutsi Primary School in Malawi, and the 2000 pupils that attend are now all fed a wholesome and nutritious meal every day they go to school. Now that Mary's Meals are running a school feeding programme at Ntungulutsi, the children can go to school every day and work their way towards a brighter future.
This year tastecard has run their Mary's Meals charity campaign for a second time, and once again members have shown incredible support. tastecard are proud to announce that they have raised a further donation of £53,000 so Mary's Meals can give even more children living in poverty the food and education they deserve. With this donation Mary's Meals will feed over 4000 children in Malawi and Liberia for a whole year, and build another new Mary's Meals kitchen, this time at Moyale School in Malawi.
Daniel Adams, Head of Fundraising at Mary's Meals said:
"We are absolutely blown away by the success of this year's fundraising campaign! tastecard's support of Mary's Meals is now into its second year and we are incredibly grateful for this tremendous level of support.
"When you consider that Mary's Meals can feed a hungry child for an entire school year for just £10.70, it isn't difficult to imagine the life-changing impact this donation of £52,980 will make in the communities in which we work.
"Whilst we now work in 16 countries on 5 continents, feeding over 790,000 every school day, it is our intention to use tastecard's donation to provide for more children in two key programme countries, Malawi and Liberia, with a nutritious daily meal in school, through our Sponsor a School campaign.
"The food Mary's Meals provides means children don't have to spend their days begging or working in order to survive – they can come to school, gain an education and work towards a future free from poverty. Through this donation, tastecard and its cardholders are giving thousands of children hope for a better tomorrow. Thank you so much to all who contributed to this amazing campaign!"
About tastecard:
tastecard is the UK and Ireland's largest diners' club with thousands of participating restaurants. It is estimated that 83% of the UK's population live within 3 miles, and 50% live within 1 mile of a tastecard restaurant.
tastecard works over 5000 independent restaurants and hotels nationwide; and with major UK restaurant and hotel chains including Strada, Zizzi, La Tasca, Prezzo, Ask, Pizza Express, Caffe Concerto, Real China Buffet, Hilton, Ramada, Radisson, Marriott, Mercure and many more.
For more information on tastecard or Mary's Meals please visit http://www.tastecard.co.uk or http://www.marysmeals.org.uk or use the contact details below.
Contact:
Taste Marketing Ltd
22 Viaduct Street
Huddersfield
HD1 6AJ
marketing(at)tastecard(dot)co(dot)uk
0800 5677 241