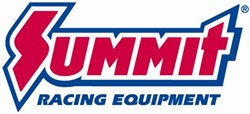 Tallmadge, OH (PRWEB) November 01, 2013
Accel's Extreme 9000 Ceramic wire kits are the cure for burnt spark plug boots. They have ceramic boots on the spark plug ends that can handle up to 2,000 degrees Fahrenheit —right where most wires encounter hot header tubes. That makes these wires ideal for use with tight-fitting headers, in an engine bay with little room, or in a RV with boots that melt because of intense heat. Accel says even if the headers glow red-hot, the ceramic boots will not burn.
The Extreme 9000 Ceramic wires have an 8mm Ferro-Spiral core with a 500 ohms/ft. resistance rating, which combines excellent energy delivery to the spark plug with high levels of RFI/EMI suppression. Other features include double silicone jackets (rated to 600 degrees Fahrenheit) and stainless steel spark plug terminals for maximum spark energy to the plugs.
APPLICATIONS
Custom-fit Extreme 9000 Ceramic Wire Sets are available for 1975-86 small block Chevy, many popular Chevy/GM trucks from 1975 through 2011, 1975-2001 Camaro/Firebird and 2010-11 Camaro, 1975-2010 Corvette, 1983-93 5.0L Mustang and F-150, 1991-98 Dodge trucks with V8, and Mopar B/RB engines. Universal-fit sets with your choice of straight, 90 degree, and 135 degree boots are also available.
Summit Racing Equipment
http://www.SummitRacing.com
1-800-230-3030