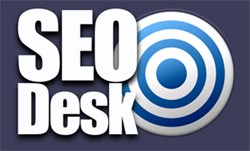 (PRWEB UK) 3 November 2013
Hadlow Manor is pleased to announce that they are taking bookings for winter 2013/14 weddings. Although many people will focus on summer weddings, there can be something beautiful and breath-taking about a wedding held in the fresher seasons. With Hadlow Manor being situated in the heart of the stunning Kent countryside and the Manor itself being a Grade II listed Georgian manor house, this venue is stunning all year round. This ensures couples who are looking to tie the knot in the next few months will have a venue that they can trust.
Happy couples will also be able to rely on the experience and expertise that the Hadlow Manor staff have in hosting weddings. The Manor has dedicated team members to planning and organising weddings, which means that they are ready to face on the challenge and excitement of the happy day. Every couple should look to have a wedding day that is unique to them and with the support of the Hadlow Manor staff; it is possible to have a brilliant wedding day that runs smoothly from start to end. When it comes to Kent wedding venues, this venue is the one that can be relied upon for every part of the big day.
The venue is regarded as one of the finest wedding venues in Kent, which is backed up by its position as a finalist in the Kent Wedding Awards. Hadlow Manor Hotel is up for an award in the ceremony which is taking place on the 14th of November. While the team has their fingers crossed in the hope that their work will be acknowledged and recognised by their industry peers, the positive feedback from happy couples and their guests has ensured the staff that they are on the right track with respect to providing a fantastic Kent wedding venue.
Not only is the venue the perfect setting for winter weddings, it is the ideal place for wedding guests to stay around the big day. The hotel offers 29 spacious en-suite bedrooms with on-site parking, a bar, restaurant and stunning gardens. The hotel is a stunning example of early 19th century architecture, which guarantees that all of the wedding pictures will have the perfect backdrop for the happy couple. When it comes to finding the ideal venue for the perfect winter 2013/14 wedding, Hadlow Manor is the Kent wedding venue that outshines all of the others.
About Hadlow Manor:
Hadlow Manor is a 19th century Georgian Manor which has a Grade II listing. The hotel is found in the heart of the stunning countryside in Kent, and it provides the ideal setting for a relaxing break. The venue is also recognised as one of the most reputable wedding venues in Kent, hosting happy couples and their guests all year round. The hotel also has a team dedicated to hosting weddings so any couple looking for advice and guidance will find everything that they need.