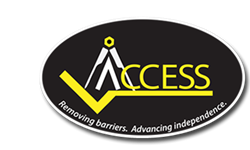 We are experiencing a rising interest in residential elevators that coincides with the rise in the aging population.
Bensenville, Illinois (PRWEB) October 31, 2013
"We are experiencing a surge in residential elevators and lifts for the home with seniors," says All About Access owner, Jon Tevz. Tevz owns and operates All About Access, an accessibility supply company operating in Wisconsin and Illinois that specifically services and sells home elevator lifts and other accessibility products. "People find they are looking for solutions that allow them to remain in their homes as long as possible," reports Tevz.
According to the Administration On Aging, people 65 years and above numbered nearly 40 million in 2009 and that number is expected to jump to more than 72 million in 2030. The number of people over 85 is also climbing rapidly and is expected to grow from 5.8 million in 2010 to more than 8.7 million in 2030. It's no wonder that demand for residential elevators and other accessibility products has seen a remarkable increase in recent years and this trend is expected to continue well into the future.
"When seniors call us," said Tevz, "they frequently are surprised we have so much available to support their mobility needs. Stairlifts have also been popular with the aging. All About Access sells and installs a full range of products for the disabled including stairlifts, porch lifts, vehicle lifts and ramps and wheelchair ramps. They also offer complete bathroom and kitchen modifications that simplify daily living tasks.
Residential elevators can be installed both in existing homes as well as new construction. "If homeowners are willing to give up a small closet, some attic space or part of a room, we can usually find a convenient space to install a compact elevator shaft. The expense of installing a home elevator can be far less than relocating to a new home," says Tevz.
About All About Access
All About Access is privately owned and operated by Jon Tevz with branch locations serving areas that include both Southern Wisconsin, Northern Illinois and Northwest Indiana. Since 1994 All About Access has provided professional sales, service and installation of a full range of accessibility products including wheelchair lifts and ramps, stairlifts, vehicle lifts and ramps, patient ceiling lifts in addition to residential elevators and more. They are dedicated to serving the needs of the disabled with professional sales, installation and service of accessibility products and home modifications at a fair price.