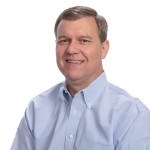 (PRWEB) November 01, 2013
Greg Baggerly purchased his CarePatrol franchise in San Antonio, Texas in January of 2012. Baggerly came from a web design background and specialized in production for medical websites. Like many other franchise owners, he had a personal experience helping a family member find assisted living, and upon seeing the growth in this industry, decided to invest in a CarePatrol franchise.
Due to the popularity of Texas as a retirement location and its affordable cost of living, Baggerly saw the advantages of owning a franchise in San Antonio. Baggerly wants to split his territory in order to have more face-to-face time and personal interaction with the local assisted living facilities, due to the importance of relationship-based marketing in the senior care business. An emphasis on personal attention is vital to Baggerly's operation. He also places great significance in the reputation of the facilities he recommends; taking the time to tour each facility personally, and working closely with social workers and case managers to guarantee top facility placement. For more information, please visit http://www.carepatrol.com. If interested on becoming a CarePatrol franchisee, go to http://www.carepatrolfranchise.com.