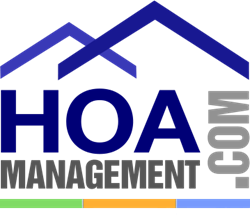 Marietta, GA (PRWEB) November 02, 2013
HOA Management (.com) is proud to announce a new advertising partnership with Association Financial Services. Association Financial Services offers total financial services for condominium and homeowner associations such as billing, collection, bookkeeping, and taxes.
Association Financial Services has partnered with HOA Management (.com) to advertise their services to community associations and property management companies in Georgia that are actively searching for accounting services. As a result of the new partnership, Association Financial Services will appear on the HOA Management (.com) vendor and management company directory. To learn more about Association Financial Services, visitors to the directory can view their profile page on HOA Management (.com). This page allows users to contact Association Financial Services in a number of ways. These include a direct hyperlink to their website, a current phone number, and an email contact form.
For over 20 years Association Financial Services has worked with Homeowner and Condominium Associations that desire hands-on control of their Association but shy away from the task of having to bill their neighbors and keep all the necessary financial records. Association Financial Services offer many specific services including, collecting and depositing all assessment payments, assisting in legal matters, preparing monthly reports, and more. Association Financial Services is the solution for smaller associations that require less physical management, but desire the consistency and accuracy of financial reporting, through all administrative changes.
HOA Management (.com) is a leading HOA property management directory that uses targeted marketing strategies to reach out to community associations and offer them free access to its online directory. Association residents and board members are able to connect with professional management companies and service providers in their local area by searching on the HOA Management (.com) directory. To learn more about HOA Management (.com), visit http://www.hoamanagement.com or email sales(at)hoamanagement(dot)com.