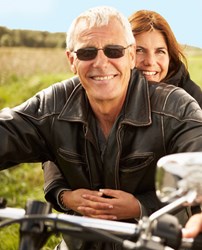 Tom Youngerman knows how to build a large company through organic growth and acquisitions
Newport Beach, California (PRWEB) November 06, 2013
Vestiage™, the science-based anti-aging company, announced today that Tom Youngerman was named by the Company to be the President of Vestiage Nutraceuticals, a division of Vestiage Inc.
"We're pleased to have Tom join the Vestiage team and lead our nutraceuticals effort," said Scott Kimball, CEO of Vestiage Inc. "Key to Tom being chosen for this role is his experience in growing a multi-brand company both organically and through acquisitions, his deep industry contacts, and his passion for the Vestiage mission of taking the nutraceuticals business to a new level, using the latest science and patented ingredients with clinical results."
Mr. Youngerman has extensive consumer products experience as the key sales executive at Aurora Foods where he was a part of the team that built Aurora from a $120 million company to $1.2 billion through an aggressive acquisition program. Aurora Foods owns brands such as Duncan Hines, Aunt Jemima, Log Cabin, Mrs. Butterworth, Van De Kamps, Mrs. Pauls, and Celeste frozen pizza and was purchased by Pinnacle Foods Group in 2003. Pinnacle was purchased by the Blackstone Group in 2007.
"Tom has experience at Revlon and Pet Incorporated and has been working with CPG companies as a consultant in channel expansion strategies through Integrated West LLC.," said Kimball. "He was integral to the expansion of the RegiMEN™brand and worked with Max Muscle Sports Nutrition overseeing the third party brand strategy part of their business. We see him as highly qualified to lead Vestiage™ Nutraceuticals."
Vestiage owns the supplement brands RegiMEN™ and Monterey Bay Nutraceuticals™ and is working on a line for the athletic female with Olympic icon Dara Torres. Vestiage has clearly expressed a desire to acquire additional brands that fit its distribution, expand distribution, and have the philosophy, values and culture of the Company.
About Vestiage™
Vestiage (stock symbol "VEST") is a publicly traded anti-aging company offering premium branded, science-based cosmeceuticals and nutraceuticals. Vestiage is focused on the mission of extending the quality of and active life using human stem cell, marine/ocean, and cutting edge botanically based science and patented botanical ingredients to produce pure, highly potent and effective products. Vestiage creates and distributes multifunctional nutraceuticals through Monterey Bay Nutraceuticals (http://www.MontereyBayNutra.com) and RegiMEN™. Vestiage brands address the top "in demand" anti-aging consumer concerns. Vestiage research is focused on extending the quality of an active life and human performance science that covers both the cognitive and physical realms. As clinical results validate scientific discoveries, Vestiage applies patented ingredients or ingredient formulations and combinations to its anti-aging products. To learn more, visit the Company website, http://www.VestiageInc.com.