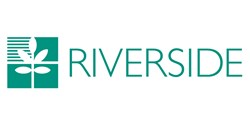 Quality is an integral part of the Riverside Care Difference.
Newport News, Va. (PRWEB) November 05, 2013
Riverside Regional Medical Center (RRMC) has been named a Top Performer on Key Quality Measures for the third year in a row by The Joint Commission, the leading accrediting body for healthcare organizations across America.
The award recognizes hospitals for consistently using evidence-based processes that are shown to improve care.
RRMC is one of only 182 hospitals nationwide to be recognized for three years in a row, putting the facility in the top 6 percent of all reporting hospitals.
"Our providers and clinicians at Riverside have worked continuously to improve the quality of care delivered to our patients," said Mike Doucette, Senior Vice President and Administrator at RRMC. "We are honored to have been awarded Top Performer status by The Joint Commission for a third year in a row."
Three other Riverside Health System facilities – Riverside Walter Reed Hospital (RWRH) in Gloucester, Riverside Tappahannock Hospital (RTH), and Riverside Behavioral Health Center (RBHC) in Hampton – were among the 26 Virginia hospitals to be recognized this year as Top Performers as well.
"Our achievement is a reflection of our emphasis on meeting our mission of caring for others as we would care for those we love," said Liz Martin, Vice President of Quality for the health system. "It also reflects our focus on delivering high reliability, evidence-based care to each and every patient, in all of our communities, regardless of the size of the hospital or location."
RRMC was noted for exemplary care in four areas – heart attack, heart failure, pneumonia and surgical care – based on data submitted to The Joint Commission for 2012.
The award demonstrates the emphasis placed on giving the right care at the right time, every time, according to Eric Stone, MD, Associate Administrator at RRMC and Vice President of Clinical Operations.
"This is a validation of our commitment to quality and safety and making it part of the systemic daily activities of what we do," he said. "It's everybody working together. The physicians play a huge role in this, and so do the nurses – along with all the members of our team. For the patient, it means they're in a facility that puts a lot of effort into maximizing their safety and their quality of care."
To be named a Top Performer, hospitals must provide care that meets all the standards 95 percent of the time overall, as well as on each individual measure. An example of evidence-based practice is giving heart attack patients aspirin on arrival or giving antibiotics an hour before surgery.
"Quality is an integral part of the Riverside Care Difference and our commitment to keep patients safe, help heal them, respect their wishes and to be kind to them," said Barry Gross, MD, Chief Medical Officer for the health system. "Achieving this level of consistency takes a tremendous effort and unified focus. It's all about working together at every level to create processes to keep each patient safe and to deliver the best care possible."
In addition to being included in The Joint Commission's "Improving America's Hospitals" annual report, RRMC, RTH, RWRH and RBHC will be recognized on The Joint Commission's Quality Check website (http://www.qualitycheck.org).