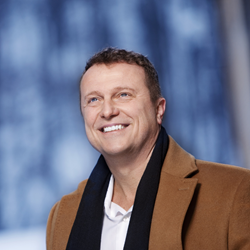 Plano, TX (PRWEB) November 04, 2013
Pinnacle Strategies announces that Dag Storli joined Pinnacle Strategies as Director for the Nordic Market. He will lead a team of international experts who assist Pinnacle Strategies' clients in making substantial and sustainable improvements in operations and performance.
In his role, reporting to Pinnacle Strategies General Manager Europe, Middle East and Africa, Christoph Lenhartz, Storli will oversee all Nordic business development activities, spearheading expansion of the company's Norwegian efforts.
"Dag's wide experience in understanding clients' issues and surfacing their real needs will help us developing, marketing and introducing focused interventions targeting root causes and bring fast, substantial and lasting results to our clients in the Nordics," says Lenhartz. "I am excited about having Dag on the team and I expect our strong growth and track record of successful implementations in the region to accelerate."
Storli comes from a Sales and Consulting Director position at Aditro HRM, Nordic HR software, outsourcing and consulting company where he served on Steering committees for lean transitions both in sales and consulting and also for customer projects.
He has a Bachelor in Marketing from NMH and has been working in different roles in the IT industry for 25 years, spanning from Product Management in Compaq Computers to Enterprise Sales management at Symantec. Dag has been part of several well-known start-ups', like WordPerfect in Scandinavia and later in Compaq as it took off in Norway in the 90s. He has been involved in SAP and CRM projects as well as ISO certifications.
About Pinnacle Strategies
Pinnacle Strategies is an international management consulting firm focused on operations management excellence. We work with organizations to increase shareholder value by developing high-performance business processes that significantly enhance productivity, reduce costs and time to market, improving profitability and accelerating sustainable growth. Pinnacle Strategies offers results-driven consulting solutions in the areas of performance management, project management, operations management, and supply chain.
For more information, contact Pinnacle Strategies at info(at)pinnacle-strategies(dot)com, or +1 972-492-7951. In the Nordic area, please contact Dag Storli at: C.J. Hambros Plass 2c; 0164 Oslo, Norway; dstorli(at)pinnacle-strategies(dot)com or at +47 4076 9143.