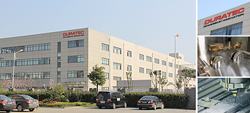 (PRWEB) November 05, 2013
DuratecPlastics.com, the well-known plastic injection mould company, has announced that custom 3D mould designs are now available at its online shop. What's more, great discounts are offered to any order of the company's 3D mould designs.
"We have updated our website, intending to better serve clients from all over the world. We feel proud to announce great discounts on our custom 3D mould designs. We have a team of experienced engineers and qualified workers; we have many advanced types of equipment as well. Our custom 3D mould designs are offered to meet the diverse needs and requirements of customers worldwide. Different people may have different demands." The CEO of the company says.
DuratecPlastics.com has rich experience in making plastic injection moulding products for companies and mould distributors of all kinds. It has a lot of expertise in the industry. By providing custom 3D mould designs, it hopes to increase the value of its finished items. All products from the company are made in a strict quality control system.
In addition, the company has introduced many professional machines, such as wire cutting tools, CNC, EDM and so on. Its online shop supports alternative forms of payment, such as PayPal.
About DuratecPlastics.com
DuratecPlastics.com is the website owned by Duratec Industries Ltd. It specializes in plastic injection molding and plastic product assembly. The business is located in Suzhou, which is a major tourist city in China. The company owns a modern manufacturing and warehousing facility as large as over 12,000 square meters.
More details at http://www.duratecplastics.com/.