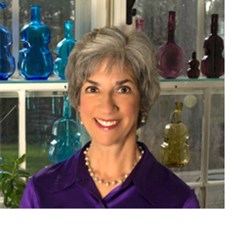 Carol Kranowitz is a captivating speaker.
Westport, CT (PRWEB) November 06, 2013
If your child is clumsy, picky, oversensitive, fidgety and just seems out-of-sync, he may have Sensory Processing Disorder, a common but frequently misdiagnosed problem, in which the central nervous system misinterprets messages from the senses.
To address these challenges and how to meet them, Smart Kids with Learning Disabilities, the Westport-based not-for-profit organization, is pleased to announce a 1/2-day workshop for parents and teachers with Carol Kranowitz, the renowned expert on sensory processing disorders on Friday, November 15. The breakfast and workshop will be held at the Hyatt Regency, 1800 East Putnam Avenue in Greenwich, CT from 9:00am – 12:30pm. The ticket price of $75 includes breakfast and complimentary parking.
Carol Kranowitz is an internationally renowned expert on Sensory Processing Disorder and the author of the bestselling Out-of-Sync Child books. She will discuss how to help those children whose difficulty in interpreting sensory stimuli affect how they behave, learn, relate to others, and feel about themselves. These children may have difficulty riding a bicycle, reading a book, and making friends – and may also struggle with ADHD, learning disabilities or autism spectrum disorders.
Ms. Kranowitz will note how these issues affect your child throughout her development, how symptoms manifest in middle and high school students, and suggest techniques to resolve these issues that you can use at home as well as in an academic setting.
The program will be followed by a question and answer session, and by a book signing. Books will be available for sale.
Carol Kranowitz has an M.A. in Education and Human Development, and has been a music, movement and drama teacher for young children for more than 25 years. Her best-known book, The Out of Sync Child, has sold more than 600,000 copies. She presents frequently to parents, educators, and professionals on how to address sensory issues, and has made over 400 sponsored appearances throughout the U.S. and in other countries including Australia, Canada, England, India, Indonesia, Ireland, Japan, Mexico, and Singapore. In addition to The Out-of-Sync Child, she has written The Out-of-Sync Child Has Fun, as well as activity cards, a screening tool for educators, and several DVDs and CDs.
Lindamood-Bell Learning Centers of Darien, CT is the major sponsor for this event. Additional sponsors include Winston Prep School of Norwalk, CT as well as Eagle Hill School Southport of Southport, CT; Hoffman Education of Stamford, CT; Villa Maria School of Stamford, CT; and WeeZee World of Chappaqua, NY.
To reserve your ticket for this Breakfast Workshop on Friday, November 15, 2013 at the Hyatt Regency Greenwich from 9:00am to 12:30pm ($75, including breakfast and parking), please register at: http://www.carolkranowitzworkshop.eventbrite.com.
About Smart Kids with Learning Disabilities, Inc.
Smart Kids with Learning Disabilities, Inc. is a Westport-based not-for-profit organization dedicated to empowering the parents of children with learning disabilities and ADHD via its educational programs, website, and free e-newsletter available at http://www.SmartKidswithLD.org. Henry Winkler, Golden Globe award-winning actor, director and author, serves as the organization's Honorary Chairman.