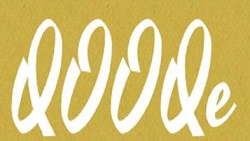 Qooqe helps seniors compare the various insurance plan options to see which one suits seniors individual needs best.
(PRWEB) November 06, 2013
As one of the leading private websites for Medicare Insurance, Qooqe is announcing the addition of all 2014 Medicare Advantage plans and 2014 Medicare Part D plans online for seniors to browse available Medicare insurance coverage.
The 2014 Medicare Advantage Plan is a type of Medicare health plan provided from private insurance companies that contract with Medicare. These plans are designed to provide Medicare Part A and Medicare Part B benefits and sometimes Medicare Part D, but there are many different types of plans offered. Anyone that wants to change his or her benefits in Medicare for the year 2014, will be able to do so from Oct. 15 to Dec. 7, but be aware that changes won't take effect Jan. 1, 2014. Qooqe helps seniors compare the various insurance plan options to see which one suits seniors individual needs best. Qooqe.com provides coverage details for every 2014 Medicare Advantage plans sorted by area and including premium, deductible, donut hole or gap coverage details, quality star ratings, max out-of-pocket coverage limits, premium assistance and medical co-payments.
Medicare Part D is the drug plan that covers prescription drugs. The 2014 Medicare Prescription Part D plans are helpful for seniors who are in a fixed income, or lower income, to pay for their prescriptions. Various private health insurance companies that have been approved by Medicare offer Part D plans. Seniors can enroll in a stand-alone Prescription Drug Plan (PDP), if desired. The PDP will be added to Original Medicare. Another option is Medicare Advantage Plans that already comes with prescription drug coverage (MA-PD). Even though there is an extra monthly premium, there are low-income subsidies available for seniors. There are various plans to choose from and they differ by region and insurance company. This can be a difficult maze to navigate and to choose the right 2014 Medicare prescription Part D plan. Qooqe.com now includes the latest 2014 Medicare Part D drug data recently released by the Centers for Medicare and Medicaid Services (CMS). Qooqe provides an overview of all prescription drug plans available by region and help seniors make an informed decision when choosing Medicare prescription plans.
There's no need for Medicare plans to be confusing. Whether shopping for the 2014 Medicare Advantage Plan, the 2014 Medicare prescription Part D, or any other type of insurance, our goal is to make finding the right Medicare plan easier. It's best not to wait til the last minute to make this decision and pick a plan. All quotes and online tools for 2014 medicare plans are free, fast and easy.