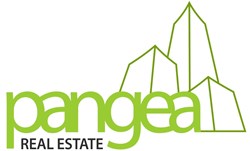 We've added close to 300 jobs over the last three years and have plans to continue growing and adding quality jobs.
Chicago, IL (PRWEB) November 07, 2013
Pangea Properties was featured in the 2nd annual Inc. Hire Power Awards, recognizing the top private businesses that have generated the most jobs in the past three years. Pangea generated 259 jobs from January 1, 2012 to June 30, 2013, placing it among the top 3 private business job creators within the real estate industry and third in Chicago.
"We're thrilled to be a recipient of the Hire Power Award and are proud to be a growing company, even when many real estate companies were cutting back," says Pangea Properties CEO Al Goldstein. "We've added close to 300 jobs over the last three years and have plans to continue growing and adding quality jobs."
The Bureau of Labor Statistics reports that only 222,000 full-time jobs were added in 2012. Compare those numbers to the honorees of the Inc. Magazine's Hire Power Awards, which created 69,182 jobs between January 1, 2012 and June 30, 2013 and it's visible that small to mid-sized companies hold the key to restoring America's economic vitality.
"For the second year in a row, we are pleased to recognize the employers who are putting Americans back to work for a second time," says Eric Schurenberg, Editor-in-Chief of Inc. "The Hire Power Awards are the only awards that single out job creators. We think it's fitting to pay tribute to company founders not just for their business prowess but also for their immense contribution to the welfare of U.S. workers and the vitality of the U.S. economy."
Pangea is among the 437 private growth companies that are Hire Power Award honorees, leading the way in creating more American jobs. While honorees are found across the country states with the most Hire Power companies include California, Florida, Texas, Ohio, New York, Massachusetts, Illinois and Utah. An award ceremony, sponsored by Bank of America Merrill Lynch, will take place November 12, 2013 in San Francisco.
In addition, earlier in 2013 Pangea debuted at number 42 on the Inc. 500|5000 list in their first year of eligibility. The REIT ranked second among the real estate industry and was listed as the number one company for the Chicago market.
ABOUT PANGEA PROPERTIES:
Pangea Properties is a private real estate investment trust (REIT) targeting the distressed residential multi-family real estate market. Pangea was founded in 2008 with the mission to bring service, value and care to its residents. The unique REIT serves as both the property owner and the building manager, utilizing a call center to support the high bar for service and scalability. Today, Pangea has over $250 million into 8,000+ apartment units throughout Chicago, Indianapolis and Baltimore, with the goal of continuing to expand within current markets as well as into new markets. Pangea has been highlighted by several media outlets including USA Today, WGN TV, Chicago Magazine and the Baltimore Business Journal, among others. In 2013, Pangea debuted at number 42 overall on the annual Inc. 500 list, ranking first overall for the Chicago market and second for the entire real estate industry. Pangea's founder Al Goldstein has been named one of Crain's 2013 40 under 40 and is a recipient of the Ernst & Young Midwest Entrepreneur of the Year. For more information, visit Pangea online at http://www.pangeare.com, http://www.Facebook.com/PangeaRE, http://www.linkedin.com/company/pangea-properties or on Twitter @PangeaRE.
Eligibility
The Inc. Hire Power Award is for US-based, private companies (both for profit and non-profit). Companies must have been founded in 2011 or earlier and have employed at least 10 full-time US-based employees as of December 31, 2012. Companies must complete the Employee Verification Report. Top award finalists may also be asked to provide their 2012 EEO Employer Information Report.
Award Categories include most jobs created in the US, most jobs created by state, most jobs created by industry and highest employee growth percentage. Companies featured in Inc.'s November issue represent the top tier winners for the Higher Power Award and a complete list can be found on http://www.inc.com.
About Inc.
Founded in 1979 and acquired in 2005 by Mansueto Ventures, Inc. is the only major brand dedicated exclusively to owners and managers of growing private companies, with the aim to deliver real solutions for today's innovative company builders. Total monthly audience reach for the brand has grown significantly from 2,000,000 in 2010 to over 6,000,000 today. For more information, visit http://www.inc.com.