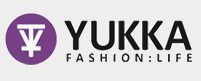 Headwear is a cornerstone accessory for those with their fingertips on the urban fashion pulse, so we wanted to offer those new to the game some key tips to help them define their own individuality while achieving the right edge
(PRWEB UK) 6 November 2013
Beanies have been given a new life in the hip hop fashion quarters, while snapbacks (once known as baseball caps) are without a doubt a staple accessory for any self-respecting streetwear aficionado. These two stylish headwear must-haves are also a necessity for keeping warm during the winter months.
Leading UK urban clothing specialist Yukka explains the key ins and outs to bear in mind when it comes to choosing fly headwear.
Snapback Rules of Play
Along with hoodies, T's, jeans and kicks, snapbacks are an urban clothing essential. Yukka advises that shoppers follow these top tips to ensure they get the ideal killer look:
1 - Snapbacks come in two main categories of style - vintage and modern. Vintage snapbacks are designed to be fitted on the head, and they tend to feature more classic or subtle logos. In contrast, modern snapbacks are generally slightly oversized (flexi fit), and they often have bolder, louder logos or unusually bright colours. So, for a low key look, people are advised to choose a classic vintage design, while to make more of a statement, shoppers will want to go with the modern styles.
2 - Since streetwear is both uniquely artistic and a reflection of individual personality, it's vital to choose a snapback that means something to the wearer. Choosing a cap based on colour or 'sheep' popularity is a quick way to get labelled as a poser!
Some of the hottest brands for stand-out snapbacks at the moment include State Property, King Apparel, Crooks & Castles, Raw Blue, Dope and City Hunter.
Beanie Rules of Play
Hip hop and streetwear fashion has rescued the humble beanie from its hippie days and given it a far more cutting-edge stance. While all beanies have the same features - knit material, a round and symmetrical shape – the way they are worn and the clothes they complement all draw a line between urban cool and boring functionality.
To get the right streetwear look, Yukka suggests the following top tip:
Beanies come in two main categories, namely those that have a folded-up brim for double layering around the ears, and those that don't. The design a person chooses will depend on an individual's personal style and preferences, but as a rule of thumb, the folded-brim beanies tend to display a more casual, outdoor look, while the more streamlined variety without a fold can be better accessorised with suave clothing for evening wear.
Some of the hottest brands for beanies with attitude include The Hundreds, Crooks & Castles, 10 Deep, Crosshatch Benny, Dope, Urban Classics, Rum Knuckles and for the ladies, City Hunter.
Founder of streetwear specialist Yukka, Robby Sur, commented: "Headwear is a cornerstone accessory for those with their fingertips on the urban fashion pulse, so we wanted to offer those new to the game some key tips to help them define their own individuality while achieving the right edge."