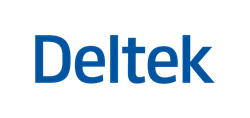 Herndon, VA (PRWEB) November 12, 2013
Deltek, the leading global provider of enterprise software and information solutions for government contractors and professional services firms, today announced the release of Acumen 5.0, a new version of its Deltek Acumen software suite, which delivers innovative schedule quality, cost and risk analysis solutions for project-based organizations.
Deltek Acumen products offer advanced schedule diagnostics with Fuse, schedule optimization and decision support with 360, and Monte Carlo cost and schedule risk analysis with Acumen Risk, benefitting users across the aerospace and defense, construction, EPC, oil and gas, government, pharmaceutical and manufacturing industries.
Acumen 5.0 delivers innovative visualization and optimization functionality while expanding existing functionality to further the integration between Fuse, Risk, and 360. Acumen 5.0 features the debut of the inventive SmartGantt™ method of schedule visualization. SmartGantt eliminates the cumbersome problems associated with traditional project Gantt charts, such as endless scrolling and confusing coloring, and replaces them with an auto filter view that highlights and colors important elements driven by user selection – including schedule quality metric results, progress, risk and uncertainty, and more. Combined with new schedule and cost estimate editing features, SmartGantt enables more advanced schedule manipulation within the Deltek Acumen software suite.
Additional features include the new Schedule Realism Adviser™, the ability to perform cost and schedule risk analysis on earned value data, and enhanced integration with Deltek Cobra, Deltek Open Plan and Oracle Primavera. The combined benefit of the added features is that users are able to complete a total schedule maturity evaluation within the suite with few to no imports and exports to external tools. Learn more about the Acumen 5.0 release here.
"The road map for version 5.0 was built with the desire to maximize the benefits of a single schedule maturity ecosystem – from scheduling and quality evaluation through to cost and resource integration, risk analysis and optimization," said Dr. Dan Patterson, Vice President of Product Strategy, Deltek. "We wanted to push the creative envelope in order to equip project teams to build consistently great plans for successful projects."
About Deltek
Deltek is the leading global provider of enterprise software and information solutions for professional services firms and government contractors. For decades, we have delivered actionable insight that empowers our customers to unlock their business potential. 16,000 organizations and 2 million users in over 80 countries around the world rely on Deltek to research and identify opportunities, win new business, optimize resources, streamline operations, and deliver more profitable projects. Deltek – Know more. Do more.® http://www.deltek.com
Follow us on Twitter @Deltek or become a Facebook fan at http://www.facebook.com/deltekinc.
###