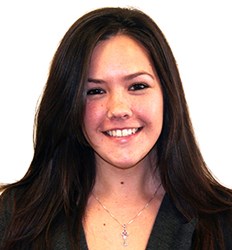 Pittcon has always been about innovations, so it only makes sense for us to implement the latest technology.
Pittsburgh, PA (PRWEB) November 18, 2013
The Pittcon marketing department is pleased to announce the release of its official conference and exposition mobile app, Pittcon 2014. The app, available for free download for iOS and Android devices, serves as a valuable resource tool before, during and after the event. It acts as an all-inclusive real-time show guide containing details on exhibiting companies, technical sessions and short courses.
The Pittcon mobile conference app was developed by ATIV Software and is built on EventPilot 7, ATIV's latest mobile platform release. This new version is not only optimized for iOS 7, but also increases attendee conversations through session commenting for in-context and on-topic social communication. Additionally, the EventPilot conference app allows you to intuitively build an agenda, browse the extensive conference and exposition information, receive real-time updates, and network with peers.
Marketing Assistant Jenna Sabot commented, "As the use of mobile devices rises, it's no longer a convenience, but a necessity to offer an app for any conference and exposition of this size. Pittcon has always been about innovations, so it only makes sense for us to implement the latest technology." She added, "Providing an app is not only beneficial to attendees, but helps reduce the costs associated with producing a Final Program and also contributes greatly to our "go green" initiatives."
The conference app is available in the App Store and in the Android market by searching for Pittcon 2014. It is also easily accessible through the iPod Touch, Android tablet and Kindle Fire.
About Pittcon
Pittcon® is a registered trademark of The Pittsburgh Conference on Analytical Chemistry and Applied Spectroscopy, a Pennsylvania non-profit organization. Co-sponsored by the Spectroscopy Society of Pittsburgh and the Society for Analytical Chemists of Pittsburgh, Pittcon is the premier annual conference and exposition on laboratory science. Proceeds from Pittcon fund science education and outreach at all levels, kindergarten through adult. Pittcon donates more than a million dollars a year to provide financial and administrative support for various science outreach activities including science equipment grants, research grants, scholarships and internships for students, awards to teachers and professors, and grants to public science centers, libraries and museums. Visit pittcon.org for more information.
About ATIV Software
ATIV Software publishes the advanced mobile conference app EventPilot for medical and scientific meetings as well as the EventPilot Journal app for custom medical and scientific peer reviewed publications. EventPilot http://www.ativsoftware.com is available as a customized native app for iOS and Android. Web-app included for BlackBerry, Windows Phone 7.