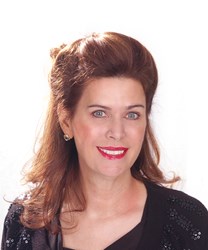 The appointment of Independent Distributor Karole Lewis to the rank of 'Lady.'
Warren, NJ (PRWEB) November 12, 2013
SeneGence International- creator of LipSense® long-lasting lip color, SenseCosmetics™ and SeneDerm® Anti-Aging SkinCare - announces the appointment of Independent Distributor Karole Lewis to the rank of 'Lady' in the exclusive recognition structure known as the Royal Court.
"The Royal Court recognition program in SeneGence is designed to motivate our Distributors to achieve the level of nobility they've deserve based upon sharing and service to others," said SeneGence Founder and CEO, Joni Rogers-Kante. "SeneGence is a growing, global company with patented beauty and color cosmetic products available in 11 countries. We take pride in training and participating in the development of each of our Distributors and are excited to support their personal growth and success."
The SeneGence Distributor Royal Court is designed to identify ascending levels of mentoring other women and sponsoring growth of a growing sales force. The title within the Royal Court reflects the depth and productivity of the Distributor's sales force upon which the Distributor earns commissions for the sales forces' sales of products. The Lady level is obtained when a Distributor places a required order amount for their monthly sales to their own retail customers and who also has 5, second level personally sponsored Distributors who also place their required order for their monthly sales to retail customers of the products for two consecutive months.
Karole is also the General director of Eastern Opera of NJ a non profit opera company that provides a resource for the community. She will be singing in Die Fledermaus later this month.
About SeneGence International
SeneGence's full line of long-lasting cosmetics and anti-aging skincare is sold through a network of Independent Distributors around the world. SeneGence proudly distributes products that are made in the U.S.A. and formulated without lead or animal testing. To find a Distributor near you or to get more information on SeneGence products and business opportunities, please visit http://www.SeneGence.com or contact Karole Lewis at 866-211-5477 or karole(at)kllewis(dot)com.