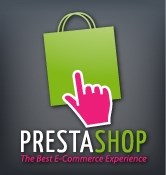 PrestaShop users will be able to overcome one of the greatest challenges on the web: growing their email marketing subscribers and social media reach.
Miami, FL (PRWEB) November 12, 2013
PrestaShop, the world's most renowned e-commerce solution powering over 150,000 online stores, announces its partnership with Incentivibe, providing online merchants the opportunity to drastically expand their number of email subscribers and social media engagement by incentivizing visitors with valuable prizes.
Thanks to this partnership, PrestaShop users will be able to overcome one of the greatest challenges on the web: growing their email marketing subscribers and social media reach. Online merchants implementing the Incentivibe module designed for PrestaShop will be able to co-sponsor $500 worth of prizes for just $25. This feature allows users to implement contest tools onto their PrestaShop store or Facebook page to promote campaigns to visitors. Incentivibe handles all the legal terms and prize delivery removing the burden of liability from online merchants.
"By partnering with Incentivibe, we're providing our merchants with the opportunity to effectively attract visitors, significantly increasing a merchant's conversion rate at a low cost. Incentivibe gives small to medium size e-commerce businesses the competitive advantage in a growingly lucrative market," comments Karla Aguilar, PrestaShop Business Development Manager.
"Partnership with Prestashop represents a very important milestone for us. The Prestashop team has been great and we're really excited to serve Prestashop's large and growing ecommerce base," said Adeel Vanthaliwala, founder and CEO of Incentivibe.
When encouraging visitors to subscribe, like, share and/or follow via Incentivibe, PrestaShop users will have access to real-time analytics and can rest assured that their visitor's information is not shared with co-sponsoring businesses. PrestaShop merchants using version 1.5.x or higher will be pleased to find Incentivibe as a native feature in their software or available for download on PrestaShop's Official Marketplace.
This partnership in addition to the highly anticipated release of PrestaShop v.1.6 solidifies PrestaShop's prominent role as the world's preferred e-commerce solution.
About PrestaShop
PrestaShop is a free and Open-source e-commerce software powering over 150,000 active online stores worldwide. Recognized as the world's most powerful, flexible and internationalized e-commerce solution, PrestaShop provides online merchants with hundreds of innovative tools to build and manage a successful online store at no cost. Used in over 150 countries and partnered with the most renowned names in the industry, PrestaShop continues to revolutionize online retail with technology that increases sales and maximizes visibility. Working hand-in-hand with its growing community of over 500,000 dedicated members, PrestaShop's entrepreneurial team is made up of e-commerce enthusiasts that are committed to the success and profitability of their online merchants. PrestaShop is the proud two time winner of Packt Publishing's Best Open-Source Business Application, winner of Europe's Bsoco Award in the 2013 CMS category and rated #1 Open-source Shopping Cart by EcommerceBytes Sellers Choice Awards 2013. For more information about PrestaShop visit http://www.PrestaShop.com, follow @PrestaShop on Twitter and like Facebook.com/PrestaShop.