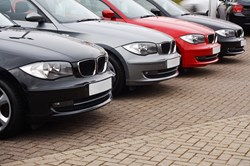 San Mateo, California (PRWEB) November 08, 2013
Infofree.com, the leading provider of unlimited sales leads and mailing lists for the low, flat price of only $49.95 per month, has just announced a new specialty list of car owners. Subscribers can now focus their targeted marketing communications to automobile owners across the U.S. This mailing list is multi-sourced, aggregated from automobile dealerships, insurance companies, and DMVs. It is an ideal mailing list for anyone marketing financial services, automobile insurance, extended warranty offers, auto clubs, aftermarket accessories, general automobile repairs, and much more.
Each record on the car owners list can be searched by year, auto class, and make. Every record on the list includes the following information:

Auto owner name
Address
Year (from 1970-2012)
Make (e.g. BMW, Jaguar, Honda, etc.)
Model (e.g. LS, LX, SUV, GS, etc.)
Class (e.g. sedan, convertible, coupe, etc.)
VIN
Mapping
Infofree.com is now offering a one-week trial for just $1, click here to get started! If you would prefer a personalized one-on-one walk through of Infofree.com, please call 1.877.448.0101.