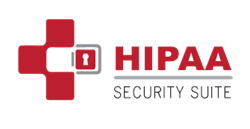 Irvine, California (PRWEB) November 08, 2013
Sweeping new changes to HIPAA laws now require medical practitioners to adhere to unprecedented levels of security and compliance. This tremendous burden can be met with Acentec's proprietary HIPAA Security Suite, a HIPAA compliance program that meets the needs of the medical community.
Acentec will be presenting their single source HIPAA compliance program in a webinar on Wednesday, November 20, 2013. Time: 9:00AM - 10:00AM PST.
Reserve your Webinar seat now at: https://www1.gotomeeting.com/register/162804625.
Co-presenting with Acentec will be attorney Amy Fehn of http://www.healthlawoffices.com/. Ms. Fehn will be presenting the most common HIPAA issues that her clients encounter, and how to address them.
Jeff Mongelli, CEO of Acentec, Inc., will be presenting an overview of their exclusive HIPAA Security Suite program. HIPAA Security Suite is a comprehensive, cost effective HIPAA compliance solution that provides a Risk Assessment, technical diagnostic analysis of your IT infrastructure, complete Policy and Procedure documentation along with numerous forms, including an Omnibus current Business Associate Agreement, and employee training.
Attendees will be offered a complimentary security scan of their IT network. This is a partial analysis of the technical infrastructure of your organization. Under Meaningful Use (core measure 15 in Stage 1, core measure 9 in Stage 2), all eligible professionals are required to demonstrate their HIPAA compliance. With the implementation of the Omnibus Rule, which became effective and enforceable September 23, 2013, all Covered Entities are required to conduct regular Risk Assessments of their organizations. HIPAA Security Suite simplifies the process of meeting both Meaningful Use and Omnibus Rule requirements. This complimentary security scan will present a Covered Entity with a risk score of their computer network.