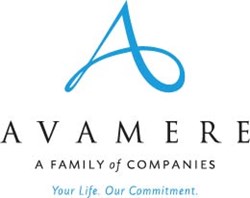 Salem, Oregon (PRWEB) November 09, 2013
Avamere Family of Companies will break ground on five acres of land for construction of Salem Transitional Care; located at 3400 Boone Rd. SE next to the existing Bonaventure Assisted Living and Retirement Community. The $13M, 53,000 square foot building will provide patients recovering from illness or injury with intensive skilled nursing and rehabilitation services.
"Most post-acute care options in Salem and surrounding communities are over 30 years old," says Jay Ponciano, Administrator for the new facility. "We're very excited to offer residents of Polk and Marion counties a service that is designed to get people back home and into the community after a short stay with us."
Avamere Family of Companies currently operates Avamere Rehab of Salem, which will shutter its doors once the new transitional care facility is built. The decision to close the long-term skilled nursing facility and replace it with a short-term stay rehab facility is a strategic one according to Gary Wart, President of Avamere Family of Companies. "Current trends in national healthcare put more emphasis on reducing re-hospitalizations and returning patients to independence," says Wart. "Opening Salem Transitional Care is just one way we work to stay ahead of the curve while meeting the needs of those we serve.
Salem Transitional Care will have 79 skilled nursing beds with 72 private rooms. Designed by local Salem firm CB | Two Architects and constructed by LCG Pence, between 80 and 120 new construction jobs will result from the project. The ground breaking ceremony takes place on November 12, 2013 at 1:00 p.m.
About Avamere Family of Companies
Founded in 1995 and based in Wilsonville, Ore., the Avamere Family of Companies began as a single nursing facility in Hillsboro, Oregon. Today, the Avamere Family is comprised of 46 Independent Living, Assisted Living, and Skilled Nursing facilities and three ancillary healthcare companies that provide an array of services including inpatient and outpatient rehabilitation, home care, home health, and hospice.
For more information about this topic, or to schedule an interview, please call Drew Hanson at 971-224-2831 or email Drew at dmhanson(at)avamere(dot)com.