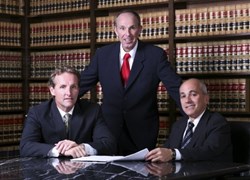 Tustin, CA (PRWEB) November 15, 2013
The Orange County Crime Lab (OCCL) made an error in their procedures that could affect over 2,000 blood tests taken from May 29, 2013 to October 9, 2013, according to letters sent out by the Orange County District Attorney's Office.
OCCL officials told the L.A. Times on November 10, 2013, the lab incorrectly calibrated one of the machines that measures blood-alcohol content levels (BAC), causing calculations to be slightly inaccurate.
All defendants who had their blood tested at the OCCL will be able to view their new, accurate BAC on the lab's website by Dec. 1, letters sent to each individual affected said.
Wallin & Klarich Senior Partner Paul Wallin told the L.A. Times he expects there to be hearings in many cases and said affected individuals will be able to have their case dismissed or their sentence reduced. He also expressed concern that wrongful convictions would still slip through the cracks unless those convicted of DUI hire an attorney.
"I expect there to be hearings in some cases, and they are going to have to put someone up to testify from the crime lab," Attorney Wallin told the paper.
According to Attorney Wallin, those who are not eligible to have their case dismissed could possibly have their sentence reduced because sentencing enhancements often are based on the BAC of the defendant. For example, California law requires persons convicted of a first-offense DUI to attend an alcohol awareness program for three, six or nine months, depending on the BAC measurement.
About Wallin & Klarich
Wallin & Klarich has established itself as the premier criminal defense and family law firm in Southern California by successfully representing tens of thousands of families in their time of legal need. The firm believes that every person is entitled to the highest quality legal assistance and has committed all of its resources to aggressively defending its clients. To speak with an attorney regarding this matter, call Wallin & Klarich at (714) 730-5300. For more information, visit http://www.wklaw.com.