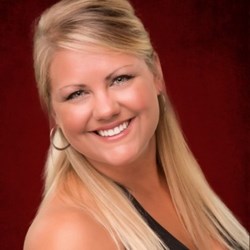 I'm not sure if I'll win, but it'll certainly be a fun time for a great cause.
Neenah, WIS. (PRWEB) November 12, 2013
Jack's Maintenance Service's Regional Manager, Stacy Struck, will be one of the 11 competitors in the 6th annual Dancing With Our Stars event. The fundraiser, which supports the American Red Cross of Northeast Wisconsin, will take place on February 15, 2014, at the KI Convention Center in Green Bay, Wis.
Competitors will spend four months learning two dance routines, which can range from salsa, to ballroom dancing. Though the competitors will be working hard to nail these routines, the most coveted trophy of the night, the Fundraising Mirror Ball, will be rewarded to the competitor who raises the most money in support of the Red Cross of Northeast Wisconsin.
"Last year, the event raised close to $370,000 for the local Red Cross, so I'm excited to be a part of something that gives so much back to the community," Struck said. "I'm not sure if I'll win, but it'll certainly be a fun time for a great cause."
All funds from the event will go to support disaster prevention; preparation; and relief, collection and testing of blood and blood products, support for military members serving across the globe, life-saving first aid training courses, CPR/AED classes, and other Red Cross programs.
To learn more about this fundraiser or to make a donation, click here.
About Jack's Maintenance Service
Since 1952, Jack's Maintenance Service has done "whatever it takes" to exceed customers' expectations. A family owned and operated business, Jack's employs more than 400 professionals who provide services to customers throughout Northeast Wisconsin. In addition to janitorial, Jack's provides a wide range of specialty services, including high-rise window cleaning (provided through Jack's Brite-Way division), construction cleanup, commercial kitchen cleaning, epoxy floor coating, high-rise industrial cleaning, pressure washing, carpet cleaning and more.
###