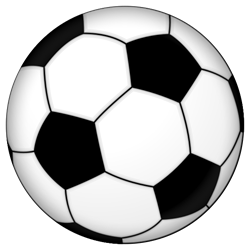 New York, NY (PRWEB) November 11, 2013
Ticket Down has lowered prices on all tickets for the upcoming match between Argentina and Bosnia in St. Louis. The venue for this big event is Busch Stadium. Busch Stadium has been home to many memorable sports events as the home of the St. Louis Cardinals and on November 18, will play host to an international soccer friendly between powerhouse Argentina and upstart Bosnia. Argentina is currently ranked as the third best team in the world according to the Fédération Internationale de Football Association, or FIFA, and is led by one of the consensus top three players in the world, Lionel Messi. Bosnia is currently ranked as the 16th best team in the world according to FIFA.
Argentina has one of the best histories in soccer and is one of the most successful national teams in the world. The nation has been the winner of two World Cup championships, with their most recent win coming in 1986. Argentina has also reached the finals of two other World Cups, losing in 1930 and 1990. Since reaching the finals in 1990, Argentina has found mixed success in the most popular soccer tournament in the world, failing to finish better than fifth place each time. Included in those failures was an 18th place finish at the 2002 Japan games where they failed to make it out of group play.
With Bosnia, the world of soccer has a young team that has the talent and skill that has a chance to make a major splash at the 2014 World Cup. Bosnia is one of the best teams in their World Cup qualifying bracket, tying for first place with 25 points after an 8-1-1 record. They were dominant in their group that also included Greece, Slovakia, Lithuania, Latvia and Liechtenstein, finishing with a goal differential of +24.
For this friendly matchup against Argentina, FIFA allowed Bosnia to call up an uncapped German-born player Sead Kolasinac. This will be his first test as member of the national team for Bosnia, who will be appearing in their first international soccer tournament as an independent nation at the 2014 Brazilian-hosted World Cup. Kolasinac will replace Senad Lulic in the game, which Bosnia will desperately want to win to make a statement heading into Brazil.
Fans in St. Louis will be hoping to see Messi, an exciting and talented player that has dominated international soccer since turning professional. The 26-year-old Messi was the former record-holder in the UEFA Champions League play for goals in a calendar year before Portuguese superstar Cristiano Ronaldo recently broke the record. In his career with Barcelona, Messi has scored 223 goals in 256 appearances, while he has scored 37 goals in 83 appearances with the national team.
When Argentina and Bosnia battle at Busch Stadium in St. Louis on November 18, fans will be witness to one of the most dominant teams in the world battle one of teams with the brightest upside. If Bosnia can get a solid backing from the nearly 50,000 fans that can fill the stadium, they could pull off the upset. Tickets are still available for this exciting matchup.