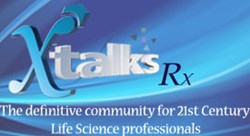 (PRWEB) November 13, 2013
With the growing complexity of clinical trials, all components of the set up and execution of studies have become more challenging. This challenge extends to the clinical supply chain in particular because complexity can mean providing options to alter doses, regions, countries, labels or supplies. What are some of the variables that should be considered when planning a trial? What can clinical and clinical supply teams do to get ahead of the planning? How has a more flexible approach worked in other programs?
Join Mike McNear as he shares his experience and recommendations for optimizing clinical programs through a flexible approach.
For more information about this event or to register, visit: http://xtalks.com/flexibility-matters-in-clinical-supply-chains.ashx
Xtalks, powered by Honeycomb Worldwide Inc., is a leading provider of educational webinars to the global Life Sciences community. Every year thousands of industry practitioners (from pharmaceutical & biotech companies, private & academic research institutions, healthcare centers, etc.) turn to Xtalks for access to quality content. Xtalks helps Life Science professionals stay current with industry developments, trends and regulations. Xtalks webinars also provide perspectives on key issues from top industry thought leaders and service providers.
To learn more about Xtalks visit http://xtalks.com/ContactUs.ashx.
Contact:
Michelle Tran, Marketing Manager
+1 (416) 977-6555 ext 224
mtran(at)xtalks(dot)com