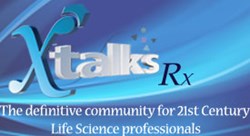 (PRWEB) November 14, 2013
This upcoming webinar will address the tools used to define and examine facility critical path production, methods of identification of high value/low impact bottlenecks and the tools used to evaluate and present multi-year variable production volumes with hierarchically organized production improvement solutions. This is part 1 of a 4-part series for pharmaceutical and biotechnology companies on how to analyze and optimize your manufacturing footprint, starting with a single facility and ultimately looking into your entire network and then ultimately into the cost effective investment in new facilities in new markets at record low unit costs.
This webinar is geared at finding an additional 5% in production capacity or reducing Costs of Goods Sold by at least 5% to buy additional time and defer any required capital investments. This additional capacity relieves pressure to move prematurely and allows more time to reconsider capital projects through facility optimization efforts. This will also allow risk loaded pipeline products to further mature, improving the accuracy of production volume/mix forecasts and minimizing the risk of any future capital outlay.
For more information about this online seminar or to register, visit the webinar homepage here: Maximizing Production Capacity for Growth.
Xtalks, powered by Honeycomb Worldwide Inc., is a leading provider of educational webinars to the global Life Sciences community. Every year, thousands of industry practitioners (from pharmaceutical & biotech companies, private & academic research institutions, healthcare centers, etc.) turn to Xtalks for access to quality content. Xtalks helps Life Science professionals stay current with industry developments, trends and regulations. Xtalks webinars also provide perspectives on key issues from top industry thought leaders and service providers.
To learn more about Xtalks, visit our contact page.
Contact:
Michelle Tran, Marketing Manager
+1 (416) 977-6555 ext 224
mtran(at)xtalks(dot)com