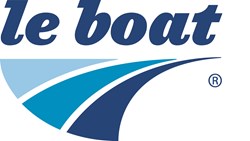 Our new destination Poland offers an unspoiled cruising area for people who love nature, wildlife and watersports.
Clearwater, FL (PRWEB) November 13, 2013
Le Boat, together with partner Sun Yacht Charter, are going to offer a brand new fleet in the land of the Thousands lakes – The Masurian in Poland. This new base opens for the 2014 season, and has something for everyone, from stunning nature to watersports to local delicacies.
Cheryl Powell, Managing Director of Le Boat, has said "As the owner of the largest fleet and network of bases in Europe, we are dedicated to continuously investing in Le Boat's existing fleet and expanding our network of bases to offer our customers a great variety of water-based holidays. Our new destination Poland offers an unspoiled cruising area for people who love nature, wildlife and watersports. If you seek to relax in your holidays, Masuria is definitely the place to see."
About the Region
Masuria is dubbed "the land of a thousand lakes," but the actual count varies from 2,000 to 4,000. Indeed, with 91 ports and havens, and a charter fleet of just over 1,000, Masuria has statistically more lakes than boats! Naturally not all navigable, but many of the lakes are interconnected by rivers and canals, so it is possible to cruise hundreds of miles, stretching from Pisz in the South to Węgorzewo in the North for weeks without stopping twice in the same spot. So it's no wonder that Le Boat have chosen to open a base in this destination for 2014.
New Base in Giżycko
Le Boat's first base in Poland is located in Giżycko. With a population of just 30 thousand, the town is dubbed the inland Summer Capital of Poland. Gizycko is a popular holiday and sailing centre, which prides itself on offering the best entertainment in Masuria. In July and August, visitors can enjoy night- long parties, music gigs as well as other performances and cultural events. With three lakes nearby, the town has a healthy microclimate and the status of a spa.
With little traffic, just 3 locks in the entire district, and the option not to use them unless you want to, Masuria is a perfect destination for first-time captains.
Cruising highlights include:

There is a stunning variety of wildlife, with edible berries, mushrooms, and large protected areas, including the Masurian Landscape Park comprising of 11 nature reserves.
The Luknajo Lake Reserve, listed by UNESCO since 1977, has some 1000 couples of mute swans and is one of the largest breeding grounds of this species in Europe.
Gastronomy: Enjoy local delicacies made of beef, fishes, and many herbs and spices. Try the Sekacz, also known as the Tree cake!
Fishing: The ideal place for fishing, there are mainly salmon, catfish, and lavaret.
Watersports: In most villages along the way, there will be watersports facilities such as canoeing and kayaking.
Le Boat Fleet
The fleet in Poland will be made up out of the Nautiner 38 (3 cabin) as well as the Nautiner 40 (2 & 3 cabin models). These models are fully equipped with superior inside steering, bow thruster, TV and DVD player, kitchen and shore power.
About Le Boat: Le Boat, the largest operator of self-drive boating holidays on Europe's waterways, operates its own fleet of 800+ self-drive cruisers from a network of over 40 departure bases across eight European countries. Le Boat brings together over 40 years of experience in Canal and waterway cruising. Visit http://www.leboat.com for more information.
Media Contact:
Brent Jenkins
Marketing & Sales Manager – North America
Email: brent.jenkins(at)leboat(dot)com
Phone: 727-437-0041