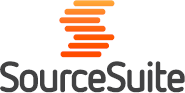 SourceSuite is expanding BidNet's e-procurement supplier management solution, offering our customers configurable features to take back control of their supply chain
Albany, NY (PRWEB) November 14, 2013
BidNet officially launched its enhanced solution for purchasing professionals with the unveiling of http://www.sourcesuite.com on Wednesday, Oct. 30. The e-procurement product offers a variety of new features for buying organizations, including additions to its supplier management module.
SourceSuite's supplier management tools allow purchasing departments to efficiently maintain a centralized vendor database, configure supplier self-maintained registration, integrate supplier diversity and certification fields, and track supplier actions throughout the bidding process. SourceSuite has expanded its supplier management module to include features such as supplier qualification, supplier rotation and invitational bidding.
"SourceSuite is expanding BidNet's e-procurement supplier management solution, offering our customers configurable features to take back control of their supply chain," said Mark Eigenbauer, President of BidNet. "SourceSuite's supplier management tools are just one of the many ways we are working with purchasing professionals to evolve procurement through a streamlined purchasing process. Our new product is tailored to meet the requirements of buying organizations in all areas of business."
Using SourceSuite's supplier qualification feature, buyers can ensure vendors viewing an open solicitation are capable of completing the bid project. It offers purchasing departments a customizable pre-qualification form that can be set for all suppliers upon registration or for a specific RFP or bid. The features and benefits of the SourceSuite's Supplier Qualification can be found online here:
http://www.sourcesuite.com/solutions/procurement/supplier-management/supplier-qualification
In addition, SourceSuite's invitational bidding gives suppliers exclusive access to view an open bid posting based on a variety of configurable options; the new supplier rotation feature allows buyers to automate the entire contractor rotation process with a few simple clicks.
An overview of the enhanced supplier management solution, including downloadable data-sheets of each Supplier Management feature can be found by exploring the solutions section on SourceSuite: http://www.sourcesuite.com/solutions/procurement/.
SourceSuite's e-procurement solution also helps purchasing professionals streamline the procurement process through its solicitation management, bid & award management and reports & audit modules. A sample list of additional new features unveiled with the SourceSuite e-procurement solution includes:

Internal Client Management
Collaborative Approval Workflows
Bid Evaluation & Export
Supplier Custom Attributes
Buyer Dashboard Real-time Reporting
Interested buying organizations can visit SourceSuite online to learn how the robust solution helps to simplify the purchasing process and request a live demo of the cloud based software.
About SourceSuite:
BidNet's e-procurement solution, SourceSuite, helps more than 900 buying organizations across the country with its supplier management, document distribution and audit and control tools. SourceSuite offers a configurable solution to purchasing departments in a variety of industries. More information is available at http://www.sourcesuite.com or by calling 800-835-4603.