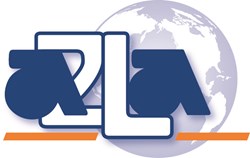 Frederick, MD (PRWEB) November 14, 2013
On November 5th, the Potomac Forum Ltd. and the Software and Information Industry Association (SIIA) presented an Executive Breakfast series "Achieving Success with the Federal Risk and Authorization Management Program." With the government initiative to implement the use of cloud services, cyber-security of the cloud environment is critical. The Federal Risk and Authorization Management Program (also known as FedRAMP) is a government-wide program that provides a standardized approach to security assessment, authorization and continuous monitoring for cloud products and services.
Under the FedRAMP Security Assessment Framework 3PAOs will now be required to be assessed by A2LA in order to be accredited by the FedRAMP PMO. Through the use of technical experts as assessors, the A2LA assessment process involves a rigorous evaluation of technical competence of the 3PAOs, as well as an assessment of their compliance to the general requirements of ISO/IEC 17020. 3PAOs that are already recognized under the FedRAMP program will also be required to be assessed by A2LA in order to maintain their current accreditation through FedRAMP. A2LA will begin accepting applications for currently recognized 3PAOs on January 1, 2014.
The Executive Breakfast, led by Art Chanker, President of the Potomac Forum Ltd., included the participation of government and industry stakeholders and was an opportunity to discuss lessons learned, challenges and opportunities as well as best practices in applying for or participating in the third-party accreditation process. Samantha Dizor Carter, Senior Accreditation Officer, represented A2LA in the discussion and addressed topics such as accreditation requirements for 3PAOs and the benefits of the A2LA accreditation process.
For more information about FedRAMP, please visit http://www.fedramp.gov.
For additional information about A2LA accreditation in general or the A2LA program for accrediting FedRAMP 3PAOs specifically, please visit http://www.a2la.org.
ABOUT A2LA:
The American Association for Laboratory Accreditation (A2LA) is a nonprofit, non-governmental, public service, membership society. A2LA provides world-class accreditation and training services for testing and calibration laboratories, inspection bodies, proficiency testing providers, reference material producers and product certifiers. Services are available to any type of organization, be it in the private or government sector. A2LA's principles and values include uncompromising integrity, impartiality, independence and objectivity, credibility, continuous improvement, teamwork, trust and respect for individual dignity.