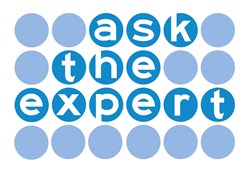 Having as much information on aging as possible for our readers and website visitors helps make research less difficult. - Katharine Ross
Richmond, VA (PRWEB) November 18, 2013
Looking for an expert to answer your questions about finding the right retirement community or home health care agency? Seniors Guide Magazine and http://www.SeniorsGuideOnline.com's Ask The Expert features answers to frequently asked questions from area experts in Assisted Living, Skilled Nursing, Home Health Care, as well as Mobility Products, Financial Services for seniors and more.
"Navigating through multiple areas while researching care can be difficult," says Katharine Ross, Vice President of Sales & Marketing for Seniors Guide.
"Having as much information on aging as possible for our readers and website visitors helps make research less difficult," says Ross.
Online in the Article library, visitors to SeniorsGuideOnline.com can find an archive of all Ask The Expert questions and answers from professionals in Virginia, North Carolina, Ohio and Indiana. Senior Housing experts include professionals from Independent Living, Assisted Living, Skilled Nursing and Continuing Care Retirement Communities.
Assisted Living Expert Bentley Commons in Lynchburg, VA offers advice on what to look for in a community and how to choose the best one for you or a loved one.
"The key factor is finding the best match for your family member," says Bentley Commons. "Take tours, schedule a lunch at the building, observe daily activities, and talk to the management team."
Another area of expertise explored is Home Health options, including Companion Care and Home Hospice.
Some frequently asked Home Care questions include defining the different types of care and how to pay for home care.
"Laws may differ depending on which US State you are in, so be sure to keep that in mind when consulting with our experts," says Ross.
Seniors Guide readers and visitors are encouraged to contact each expert by phone or email to ask unique questions they may be able to help out with.
For more information on Seniors Guide's Ask The Expert, visit http://www.seniorsguideonline.com/blog/ask-the-expert.
Seniors Guide, a Richmond, Va.-based company publishes Seniors Guide magazines throughout Cincinnati, Ohio; Dayton, Ohio; Indianapolis, Ind.; Raleigh-Durham, N.C.; Richmond, Va.; and Roanoke-Lynchburg, Va., and features a correlating website of SeniorsGuideOnline.com. Seniors Guide's mission is to help seniors and their families find the information they need on options available in senior housing, senior care, assisted living, independent senior living, retirement communities and other retirement living needs. Seniors Guide also has resources at HomeCareChoice.com for Cincinnati, Ohio; Dayton, Ohio; Raleigh-Durham, N.C.; and Richmond, Va. Ross Publishing, Seniors Guide's parent company, began in 1991 and has been publishing helpful, free publications and websites ever since.