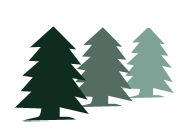 Charlotte, NC (PRWEB) November 15, 2013
Cedar Management Group specializes in preparing budgets for homeowner and condominium associations namely in the Carolinas. Cedar understands the importance of budgeting the communities' financials and believes in the growth an association experiences when spending is controlled.
Cedar Management Group is dedicated to providing every client with exceptional assistance, especially when financials are in mind. Cedar has an experienced accounting department that acknowledges every community association is different and acquires distinct expenses. Cedar Management Group understands that consistent and accurate financial reporting is required for board members to be comfortable with the financial status of their association. When the community manager of the association prepares the budget, the manager then provides a draft budget to present to the Board of Directors for approval. This is done for many reasons, it allows the Board to evaluate where costs needs to be controlled and have insight on future planning projects. Cedar Management Group uses accepted accounting principles to manage every aspect of accounting and financial reporting.
Cedar is a full-service homeowner association management company serving community associations in North and South Carolina. Cedar Management Group offers management services to single-family communities, condominium associations, town home communities, and commercial associations. Cedar has an experienced and certified staff that are always ready to help meet community association goals, while reducing cost and saving every Board member time to focus on what's next for the community. In addition to budgeting, Cedar helps communities establish reserve studies and create a reserve fund to help put in place the long-term goals of the homeowner association. Cedar Management Group also provides financial reports, tracking of violations, collecting assessments and more to better oversee the community association. Cedar Management Group is a true leader in the HOA industry and hopes to see every association become a community.
Cedar Management Group has corporate offices in Charlotte, NC with additional offices in Asheville and Greensboro, North Carolina and Columbia, South Carolina. Cedar Management Group has a staff of over 40 trained professionals, many of which are certified in property management by the Community Association Institute. Cedar Management Group currently provides property management services to over 120 associations and over 30,000 individual homeowners living in community associations in both Carolinas. For more information regarding Cedar Management Group, please visit http://www.mycmg.com.
###