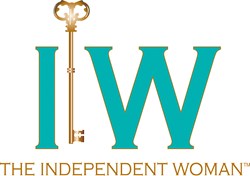 'What I am most looking forward to during this retreat is helping women break free of their fears and helping them get started on the path to achieving their life goals,' Dina stated.
Cape Coral, FL (PRWEB) November 19, 2013
The Independent Woman, an organization dedicated to providing financial education for women, will be having a weekend retreat in Arlington, VA to help women increase their financial knowledge and take charge of their future. This unique event starts Friday afternoon, November 22nd and goes through Sunday, November 24th at the Hilton Garden Inn Courthouse, 1333 N Courthouse Road in Arlington, Virginia.
There are multiple objectives for this information-filled and motivational weekend. The first is to introduce to the women who attend the knowledge and skills necessary to become strong, self-confident investors and entrepreneurs. The weekend will introduce them to a variety of proven, step-by-step strategies that have successfully created short-term profits and long-term cash flow for women in any type of economy.
Secondly, The Independent Woman Weekend Retreat training team will introduce many sources of funding women can tap into to build their investment portfolios. In addition, they will create a personal action plan and a timeline for moving forward on their journey to financial independence.
The retreat will be led by Dina Buchanan. Dina is an active real estate investor who, for the past eight years, has enjoyed sharing the power of financial education with thousands of students all over the country. Asked about her goals for the weekend, Dina replied, "What I am most looking forward to during this retreat is helping women break free of their fears and helping them get started on the path to achieving their life goals."
Even if someone has never invested before, the retreat team will guide them through this enriching information, giving detailed, meaningful instructions as well as helping each woman create a new mindset for success.
Starting at a special Wine & Cheese Reception on Friday evening, this retreat also offers women the opportunity to create strong new friendships with like-minded women who can help each other stay motivated, focused, and on track to build a better future for themselves and their families. Training will continue on Saturday and Sunday with buffet lunches provided on both days. Click here to view the Retreat Agenda. Each attendee is encouraged to bring along a guest at no extra cost for additional support and encouragement.
"Today's up and down economy has made many women uncertain about their financial futures," remarked Mary Jane Chappy, Senior Director of Marketing for The Independent Woman. "Our weekend retreat is designed to introduce these women to real world tools and a personal action plan that can help end their money worries and start them on an exhilarating journey to financial freedom."
Any woman in the Arlington-Washington area who is interested in reaching their full potential as a strong, confident, and money wise woman is urged to attend. Registrations are being accepted at http://www.theindependentwoman.com/Training or by calling 888-596-7272.
About Independent Woman Inc.:
The Independent Woman is dedicated to providing educational training, seminars, and services that are designed to help women increase their financial intelligence. The company strives to create strong networks of women helping other women to achieve success and personal fulfillment in their lives by sharing with them the principles and strategies necessary to attain financial independence. Our seminars are avocational in nature and are intended for the purpose of the accumulation of wealth by, and the personal enrichment, development and enjoyment of, our students. Additional information as well as a schedule of upcoming financial workshops can be found at http://www.theindependentwoman.com.