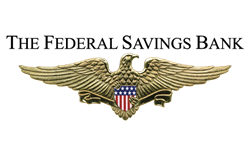 In the last year, mortgage delinquencies dropped by 23.3 percent.
Chicago, IL (PRWEB) November 15, 2013
The Federal Savings Bank informs readers that the mortgage market saw mild improvement in October.
According to a Mortgage Bankers Association November 12th report, mortgage credit availability loosened slightly in October, rising 0.7 points to a credit index of 111.5. After two months of credit tightening, looser standards are a welcome sign for borrowers looking for a low rate mortgage. The increase in credit availability is in response to a lack in mortgage activity over the past few months, according to the MBA. Lenders hope that loan applications will tick back up with more options for borrowers.
According to TransUnion, the mortgage market has improved substantially in the third quarter of 2013. In the last year, mortgage delinquencies dropped by 23.3 percent. By the end of the third quarter, the delinquency rate fell to 4.09 percent. Compared to last year's figure of 5.33 percent, the declining delinquency rate suggests that the mortgage market has improved and borrowers are prioritizing their mortgage payments again.
In addition to year-over-year drops in the delinquency rate, the third quarter of 2013 marked the seventh consecutive quarter of decline. According to the report, Florida, California and Nevada had the greatest decreases with double-digit drops. With fewer homes underwater and home prices rising, the mortgage market has made great strides over the last year. For borrowers, this is a welcome sign and could encourage more growth in the housing market. While the market has not returned to pre-recession levels, the decline is expected to continue.
"This isn't a sample data set," said Tim Martin, TransUnion's financial services business unit vice president. "We looked at all 52 million installment-based mortgages in the U.S. and the trend is clear - the percentage of borrowers willing and able to make their mortgage payments continues to improve. The overall delinquency rate is still high relative to 'normal,' but a 23 percent year over year improvement is great news for homeowners and their lenders."
Contact the Federal Savings Bank, a veteran owned bank, to explore affordable mortgage options.