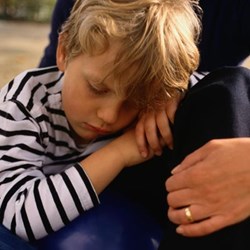 Special need students often require integrated and coordinated care between mental health practitioners, medical providers and educators for the application of efficacious psychological treatments.
Philadelphia, PA (PRWEB) November 19, 2013
HealthForumOnline (HFO), a nationally-approved (APA, ASWB, NBCC, CA-BBS) provider of online continuing education (CE) for mental health professionals is pleased to announce a new CE course entitled, Navigating the Educational and Psychological Assessment of the Special Need Preschooler, to its extensive library of online CE courses for psychologists, social workers, counselors, and other allied healthcare professionals.
The spectrum of neurodevelopmental, psychological and/or behavioral disorders affecting preschoolers is vast (1). In addition to Autism and Emotional Disturbance, disabling conditions include medical disorders that impact development, such as seizure disorders or genetic disorder, and/or disorders acquired through environmental factors, like Fetal Alcohol Syndrome or Traumatic Brain Injury (2).
At age 3, children with these identified disabling conditions can begin transitioning into public school programs. Federal and state laws define school-based eligibility criteria for services to these children. Specifically, the Individuals with Disabilities Education Act (IDEA) and the Education for All Handicapped Children Act provide regulations for every disabled child and specifies their entitlement to a "Free and Appropriate Education" and to have their needs served in the "Least Restrictive Environment", which may include mainstreaming for a portion of their school day and/or full time inclusion in a regular classroom with use of a one-one aide to assist the child (3). In addition, parents are ensured the right to receive prior notice of meetings and written consent for assessment, appeal procedures regarding the results of assessments and for the determinations presented in the Individual Education Plan (IEP) meeting under IDEA.
According to the National Center for Educational Statistics, total enrollment for special education in the U.S. has climbed from 11.6% in 1991-1992 to 13.1% in 2009-2010. Further, of the children receiving special education services nationally, many are receiving services outside the regular classroom, including psychological services, behavioral therapy, occupational and physical therapy, inclusion services and so forth (4). With autism the fastest growing pediatric disability these figures can be expected to escalate (4).
Special need students often require integrated and coordinated care between medical providers, mental health practitioners and educators for the application of efficacious psychological treatments. Further, mental health providers can identify and treat stress reactions among parents with acute and/or chronic stress related to their child's health problems (5). Federal grants assist schools in providing the needed mental health supports and services that families and preschool children dealing with disabilities often require, as described by the National Association of School Psychologists.
As early detection of difficulties and special challenges can guide children and families toward appropriate interventions and ultimately, toward better adjustment for all, this online CE course will focus on the range of disabling conditions identified in 2 to 3 year olds, through the outreach programs offered in the schools including information on referral sources, such as regional centers, pediatricians, parents and specialized medical centers. A wide range of disabling conditions, assessment criteria, evaluation tools administered, diagnostic findings, eligibility criteria for services, individualized interventions and the reevaluation process will be discussed. A multi-agency approach to services will be reviewed including medical response, mental health services, and auxiliary services (e.g., language or occupational therapy, private providers, educational programs). In addition, attention will be paid to the parent's reaction and coping style from the initial diagnosis to placement.
Psychologists, social workers, counselors, and other allied health professionals can chose from HFO's 19 categories of continuing education (CE) topics related to health psychology and behavioral medicine containing over 85 online CE courses that are fast, convenient and cost-effective. For more information on this course or a complete listing of titles in our online CE resource library, visit HealthForumOnline.com.
1. Vig, S. (2004). Identification of Developmental Problems in Young Children. Paper presented at California Association of School Psychologist, March 18, 2004.
2. American Psychiatric Association (2013). Diagnostic and statistical manual of mental disorders, 5th Ed. DSM-5. Arlington, Virginia: American Psychiatric Association.
3. Education for All Handicapped Children Act (1975). Public Law 94-142, si 20 USC 1400 et seq. 34 C.R.F. Part 300, Title 20.
4. Lipscomb, S. (2009). Students with Disabilities and California's Special Education Program. Public Policy Institute of California (PPIC), Sacramento, CA.
5. Kendall-Tackett, K. (2010). The Psychoneuroimmunology of Chronic Disease: Exploring the Links Between Inflammation, Stress, and Illness. Washington, DC: American Psychological Association.