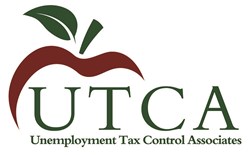 Springfield, MA (PRWEB) January 20, 2014
Unemployment Tax Control Associates, Inc. (UTCA), the Employers Association of the Northeast, and the Affiliated Chambers of Commerce of Greater Springfield joined forces to present to their clients, and members, UTCA's Annual Client Update - Clearing the Fog: Avoiding the Hidden Unemployment Cost Trap. Over 100 participants came to this exclusive event with renowned unemployment expert, Tim Phelan, VP Client Services & Chief Legal Counsel of UTCA. Tim presented a thought-provoking and insightful overview of the unemployment system in the context of recent law and system changes. Phelan clarified the far-reaching benefit integrity changes associated with the Trade Adjustment Assistance Extension Act of 2011 that went into effect on October 21, 2013, nationally.
"Unfortunately, employers and agents are broadly impacted by these changes and penalties but you can almost hear a pin drop in terms of industry communication. This will be a precarious dynamic for employers working their way out of a sluggish economy if they are not mindful of program risks push costs upward," stated Phelan.
Attendees not only received valuable guidance on how best to protect their organization from process-error costs and risks targeted by this law change, but participants learned proven solutions and practices, designed to successfully navigate new challenges in managing unemployment. Phelan put a strong emphasis on the importance of examining the programs these third-party administrators are promoting. It has become vital to assess process risks, whether they are managed in-house or by a third party administrator. UTCA CEO Suzanne Murphy emphasized key metrics to properly evaluate program performance against benchmarks, the importance of due diligence and understanding your own data.
With the passage of the Trade Adjustment Assistance Extension Act of 2011, states will now be required to penalize employers and their vendors who fail to respond accurately or timely to agency requests as of October 21, 2013. As defined by each individual state, this law change will penalize the employer/client for failures incurred by your agent (TPA) for 1.) An individual failure and 2.) A pattern of failures, even if the pattern of failure established by your "agent" does not relate to your individual account. UTCA can provide a real educational opportunity for interested organizations. For a free (no obligation) Risk Assessment please contact us today: utcainc.com - info(at)utcainc(dot)com or (413) 732-8084