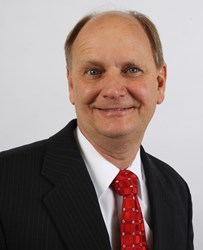 Ron truly is a "millionaire maker" and he is one of the few good teachers who actually makes money doing the same thing he teaches.
Jacksonville, FL (PRWEB) November 18, 2013
Ron LeGrand recently announced that he will be hosting tax planning and asset protection attorney Lee Phillips as guest lecturer at his three-day business management 2013 convention. The convention will offer the attendees training on real estate moneymaking techniques and eye-opening case studies.
The November 21-23 Convention will be held at the Sheraton Jacksonville, 10605 Deerwood Park Blvd, Jacksonville, Florida. Mr. Phillips will be addressing the event on Thursday, November 21, from 10:00 am until noon. His speech entitled Personal and Business Asset Protection will focus on which business entity to set up to enhance asset protection. He will also cover tax planning techniques that can enhance the bottom line.
Ron LeGrand is known as the Millionaire Maker. He first got involved with real estate as a dead-broke auto mechanic trying to make enough money to make ends meet. He recounts, "Fast-forward two years. I had amassed 276 units, not including some I sold along the way to live, both single family and apartments. I was a millionaire… on paper. I had over $1,000,000 in equity two years after starting with no money or credit."
Today, Ron takes great joy in sharing his knowledge with others to help them find success. Many real estate entrepreneurs respect Ron, including thousands of millionaires he has spawned throughout North America and other countries.
Lee and Ron have worked together on many workshops and events over the past years, and have enjoyed helping each other's students succeed in a fast changing business and real estate environment. Lee complimented his friend saying, "Ron truly is a "millionaire maker" and he is one of the few good teachers who actually makes money doing the same thing he teaches."
Mr. Phillips serves as a counselor to the Supreme Court of the United States. He is the author of 11 books, including his latest book, Protecting Your Financial Future. He has written hundreds of articles for professional people to assist them in finding various strategies to use the law to protect their property, save taxes and make more money. He has given addresses at thousands of business seminars. He enjoys helping people apply the law, not only to provide asset protection and estate planning, but to use it to structure businesses and save taxes, helping individuals achieve success.
LegaLees was founded in 1982 by Lee R. Phillips. It is a legal self-help publishing company. It produces products designed to help people understand the law. Based on his own personal experiences, Mr. Phillips realized that people needed to be able to understand how the law works so they can direct their own legal professionals. He also saw that people who want to do their own legal work need to be shown how, not just handed a fill-in-the blank form. LegaLees has designed many products to help individuals structure their personal and business affairs. All of the products help the clients protect assets and prevent legal disasters that can strike at any time.