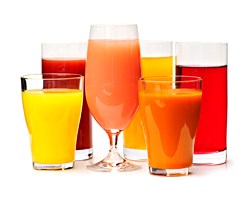 White Marsh, MD (PRWEB) November 18, 2013
TIC Gums, a global leader in texture and stability solutions for the food and beverage industries, will spotlight innovative, cost saving technologies at Fi Europe, stand 9D39-10 in Frankfurt, Germany, November 19-21,2013.
For the bakery and snack industries, TIC Gums will showcase the superior binding and film-forming functionality of Add-Here® CSA. As product developers are increasingly using toppings to differentiate their products, minimizing the waste of these components through increased affixation and higher deposition rates are critical parameters for commercial success. Add-Here® CSA keeps surface particulates in place, allowing manufacturers to boost sensory quality and achieve cost savings.
TIC Gums also will introduce TICAmulsion, a patented technology utilizing the OSA modification of gum arabic, to the European market as an additive for flavor-oil emulsions and other food products. On 28 August 2013, Annexes II and III to Regulation (EC) No 1333/2008 of the European Parliament and of the Council and the Annex to Commission Regulation (EU) No 231/2012 were amended to include OSA modified gum arabic (E 423) as an authorized food additive. This super emulsifier can create high oil load emulsions of up to 40% resulting in increased production efficiencies and overall cost-in-use savings.
"As new product development efforts become directed by emerging market trends and with the evolution of business goals driven by the current economic environment, TIC Gums is responding with innovative and enabling technologies, such as TICAmulsion, to address our customers' needs," said Michael Flemmens, Senior Manager of Research for TIC Gums.
Visit TIC Gums at stand 9D39-10 and let our Gum Gurus® demonstrate the benefits of innovative texture and stability solutions, including Add-Here CSA® and TICAmulsion. If you are unable to attend, please visit us at http://www.ticgums.com/fie13.
###
About TIC Gums: TIC Gums is a global leader in advanced texture and stabilization solutions for the food industry. Food and beverage companies rely on TIC Gums to improve the texture, stability, consistency, nutritional profile, and shelf appeal of their products. Legendary customer service, high quality standards, and the unrivaled knowledge of our Gum Gurus® have made TIC Gums the industry leader for more than 100 years.