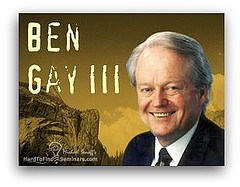 'I was amazed by the insight both GJ and Ben gave me during our interview,' said Haley. 'You definitely need to have a pencil and paper and take notes and replay the podcast.'
Lincoln, NE (PRWEB) November 21, 2013
Entrepreneurs share stories about their mentors with Neil Haley, The Total Tutor.
Neil Haley, the Total Tutor and co-host of Beachlifestyle Radio Show, of the SimplyG Media Network, was honored to interview entrepreneurs GJ Reynolds and Ben Gay III, discussing their mentors and how important they were in their lives.
Gay III, author of The Closers, talks about his mentor, Napoleon Hill. Hill was a bestselling author and personal development expert. Napoleon Hill has interviewed the greatest entrepreneurs in the 20th century and is a mentor to many personal development experts. Gay III shared some of his personal experiences interacting with Hill and also touched upon what he learned from many of his other mentors.
"I was amazed by the insight both GJ and Ben gave me during our interview," said Haley. "You definitely need to have a pencil and paper and take notes and replay the podcast. Both entrepreneurs also lead by example."
Reynolds, better known as G, talks about his mentors, Coach Dale Brown and the late Coach John Wooden. GJ sees the importance of surrounding yourself with the right people. "Coach Dale Brown has taught me the importance of surrounding myself with the right people for me. People who will provide elevated guidance and tell me the truth," says GJ.
Gay III has mentored many people and still learns from others. For instance, he has learned things from Reynolds' book, The Playful and Powerful Warrior within YOU!, which he mentions during the interview. Gay III was able to provide three great suggestions for entrepreneurs during our interview. Please go to http://www.beachlifestyle.com to listen.