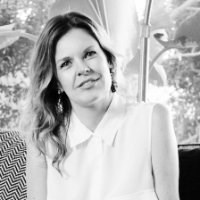 Sydney, Australia (PRWEB) November 20, 2013
With a strong Australian dollar, low unemployment and a flourishing economy, the Australian fashion shopper has become a target for some of the world's biggest online retailers, according to Australian leading online marketing expert, Steven Riley.
"With Amazon, Shopbop, Asos and many more focusing on our continent and trying to win over fashion savvy shoppers, one local company is beating them all at their own game," says Riley, who has consulted to Motorola, LG and many other mega companies in Europe, Latin America, United States and Australia.
"The battle is reminiscence of the ancient David vs. Goliath scenario," adds Riley.
Without the backing and budgets of the mega international retail giants, Riley believes home-grown online fashion specialist, Another Love - an online fashion store that sells luxury labels - is winning the battle for the Australian fashion dollar.
Currently ranked fourth in the world for online activity, according to Polyvore.com, Australian fashion shoppers holds down the second most coveted slot across the globe for online spend.
Rochelle Miller and Nadia Jones founded Another Love, which has secured strong market share and a loyal following and which is increasing daily. "We might be little Davids, but we aren't afraid to take on the Goliaths of online retail of this world," says Rochelle, a native of Australia who exhibits a strong insight into the best brands worldwide to ensure their selection is right for the Australian customer.
"Thanks to a combination of must-have labels, savvy editing of collections and memorable personal service, a fantastic Australian team just a phone call away, and all stock at the ready for dispatch so that our customers' orders really do arrive next day, are the real forces behind us," adds Nadia, a native of London. Her passion and determination have convinced some of the world's hottest brands to back them including, Kenzo, Carven, Roksanda Illincic, and J Brand.
Created to address a clear gap in the local marketplace, Riley says the founders have utilised their little black book of contacts to bring together an exciting mix of brands. "Their goal was not only to have the best online fashion store in Australia, but also to inspire, educate, interact and introduce new brands to the country, while backing their favourite home grown designers," notes Riley.
He believes Another Love is definitely on the radar as one to watch for the leading worldwide online retailers. To date, the company has turned down two serious offers from International parties, but right now, the team wants to keep growing to deliver Australia's best independent online fashion store and celebrate home-grown success.
"Another Love, which doesn't have a huge marketing budget, the backing of thousands of shareholders in a publicly listed company, but what it has are some big surprises coming up for thier loyal customers," notes Riley, who adds the company has recently secured three big brands that will rock The Australian fashion world.
For further information, please visit the following website:
[http://www.anotherlove.com.au __title__ http://www.anotherlove.com.au