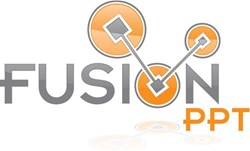 Biddick's workshop at Cloud Connect will examine the opportunities and issues with running applications in hybrid clouds.
Vienna, VA (PRWEB) November 21, 2013
Fusion PPT, a recognized strategy and technology consulting firm, announced today that its CEO, Michael Biddick, has been selected to present a workshop on the "Orchestration & Management of Federated Applications in Hybrid Clouds" at the Cloud Connect Summit, which will be held from March 31st to April 1st 2014 during the Interop Las Vegas conference. Biddick, an expert in the field of cloud computing who has authored a book on "Federal Cloud Computing" and written over 50 articles on cloud-related topics, provides his insight on optimizing the performance of and managing applications running in federated cloud computing environments.
The cloud-enabled enterprise is continuously and rapidly evolving, challenging established IT providers, and transforming IT as we now know it. Rather than asking whether it is a good idea to move to the cloud, for many organizations it is now a matter of when to move, and how to utilize the cloud's abundant resources to increase productivity and outpace competition. This and much more will be discussed at this year's Cloud Connect Summit, under the theme "10 Critical Cloud Decisions." Workshops at the Summit will discuss the most pressing cloud, policy, IT, and organizational debates in the cloud-enabled enterprise, including Open Data, Open Cloud, SaaS, IT-as-a-Service, "Stack Wars," cloud operational and policy issues, case studies, and more.
In InformationWeek's recent "State of Cloud Computing" Survey, 40% of respondents said that they already use cloud services. Out of that number, nearly 80% said that they use multiple cloud providers, sometimes six or more at once. This is up 7 points from 2011. Clearly, the future lies in federated cloud infrastructures – these hybrid architectures simplify disaster recovery and continuity-of-operations (COOP) efforts, and promote the high availability and mobility of applications. However, applications and data that are spread across multiple clouds are fragmented, and trying to centrally control everything can cause severe management and orchestration headaches.
Biddick's workshop at Cloud Connect will examine the opportunities and issues with running applications in hybrid clouds. This will include architecture considerations, management and orchestration, and the importance of application performance management. "Federation should mean that IT can administer applications in one or more clouds as if they were running locally, using familiar tools and processes," remarks Biddick. "It's a nice thought. But in the real world, cloud computing involves isolated environments that have to be monitored and managed individually." Some of the key takeaways of this workshop include:

Strategies for managing and monitoring applications in federated environments
Advice and useful tools suggestions for achieving top application performance
The current state of hybrid cloud and federated application usage.
How to get started in a federated, hybrid cloud environment successfully
This workshop is designed for technology and business leaders in the cloud-enabled enterprise. Come to this session armed with your questions. Participants in the workshop will have the opportunity to submit questions directly to Mr. Biddick during the event. To learn more about this workshop, click here.
Biddick's workshop will be held on Tuesday April 1st, from 1PM ET to 4:30PM ET, at the Cloud Connect Summit. To register for this event, please click here.