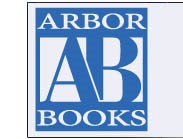 (PRWEB) November 19, 2013
Many aspiring e-book or print-on-demand (POD) authors believe that a less-expensive alternative to ghostwriting is collaborating on a project, which means sharing the profits with another writer. As many have found out, this can lead to disaster.
Hiring a legitimate, experienced ghostwriter who offers a proper contract is a work-for-hire arrangement that assures you ownership and control of your book project.
"Once you resort to a collaboration, you no longer have one-hundred percent ownership of your own work," says Larry Leichman of Arbor Books. "You must share not only the recognition and accolades you earn but the money your book's sales generates. Entering into a collaboration is basically giving up your own personal dream to someone who could not possibly care about it as much as you do."
A ghostwriter, on the other hand, works only with you in mind—and for no recognition. When you hire a ghostwriter to help you pen your e-book or POD title, what you're getting is a professional who is there for one purpose: to create the book you see in your vision, not to put his or her name all over it and take half the profits.
Before you collaborate on your book, Arbor Books suggests you consider these factors:
1. Control: You have to share decision-making with a partner.
2. Style: You may find yourself sacrificing creative direction, voice, and even quality to your partner's wishes.
3. Delays: Your collaboration partner may take an inordinate amount of time delivering copy, and the project may take years to complete.
4. Ownership: You may no longer be the sole owner of the project. The other writer, in fact, becomes its co-owner.
5. Legalities: If you want to gain sole ownership, you may have to pay off your co-writer—with the money you could have paid a ghostwriter for quick, hassle-free, top-quality writing. Worse, you may become embroiled in expensive litigation.
6. Profit: What happens if your book hits it big? You have to share what you earn with your cowriter instead of collecting 100 percent of the paycheck you deserve.
Arbor Books is a full-service ghostwriting and book packaging firm (http://www.arborbooks.com)