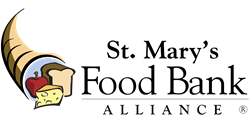 Arizona (PRWEB) November 20, 2013
The holiday season can be difficult for many families in our communities—often making it hard to put food on the table. Please help IDEAL Physical Therapy reduce hunger and increase awareness this holiday season. The holiday food drive will begin Wednesday, November 27th and conclude on Friday, December 20th. Food donation boxes will be placed in all 19 IDEAL Physical Therapy clinics.
All of the IDEAL clinics will collect donations of nonperishable food that will provide nourishment to those in need in our state. Those interested in donating nonperishable food in support of St. Mary's Food Bank, United Food Bank, and the Community Food Bank may drop off items at any of the IDEAL Physical Therapy locations.
Every donation helps. Please join IDEAL Physical Therapy in giving thanks by giving back to those in need. Your support is greatly appreciated. To find a location near you please visit http://www.idealphysicaltherapy.com.
ABOUT IDEAL PHYSICAL THERAPY
The primary goal of Ideal Physical Therapy is to improve patients' quality of life by providing rehabilitative and restorative services to promote pain relief. With 19 physical therapy clinics located throughout Phoenix and Tucson, Ideal Physical Therapy employs physical therapists specializing in all forms of physical rehab, including services such as hand therapy, sports physical therapy and orthopedic physical therapy services to promote recovery from hip, elbow, knee, neck and shoulder surgery and conditions. Ideal Physical Therapy's latest computerized patient care technologies maximize the overall patient experience and increase the quality time spent with a physical or hand therapist. Ideal Physical Therapy prides itself on "Providing Quality Care for Ideal Results".