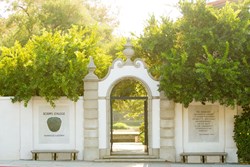 Claremont, CA (PRWEB) November 20, 2013
After a national search, Scripps College President Lori Bettison-Varga announces the appointment of Donna Ng as vice president for business affairs and treasurer of the College, effective Jan. 27. Ng will fill the position vacated by Joanne M. Coville, who retires with more than two years of service.
Ng currently serves as senior associate provost for budget and planning at Wellesley College after 10 years in previous positions as associate provost and associate vice president for finance, assistant vice president for finance and controller. Prior to Wellesley, Ng served as budget director at Babson College and held posts in the private sector, including in healthcare and at the international public accounting firm, KPMG.
"Donna's extensive experience will serve Scripps well and we look forward to her arrival," Bettison-Varga said. "She is a strategic thinker with a strong financial and planning background applied to liberal arts institutions. Donna will play a key role guiding Scripps strong financial future."
At Wellesley, Ng is responsible for the annual and long-term strategic operating and capital budgets. She has served as a member on committees for campus renewal initiatives and on the president's cabinet. She is a leader in trustee groups in charge of financial planning. Ng's recent work has entailed aligning Wellesley's financial resources to institutional priorities, developing funding models for capital initiatives, as well as the efficient and effective use of technology in the provost office. She has substantial experience working with faculty on academic program goals and space planning, overseeing budget processes, providing multi-year financial planning, issuing debt and working on various higher education topics such as endowment spending, enrollment and financial aid.
Ng earned a bachelor's degree in accounting from Boston College and a master's degree in business administration from Babson College.
Scripps College was founded in 1926 by Ellen Browning Scripps, a pioneering philanthropist and influential figure in the worlds of education, publishing, and women's rights. Today, Scripps is a nationally top-ranked liberal arts college and women's college with approximately 950 students, and is a member of The Claremont Colleges in Southern California. The mission of Scripps College is to educate women to develop their intellects and talents through active participation in a community of scholars, so that as graduates they may contribute to society through public and private lives of leadership, service, integrity, and creativity.