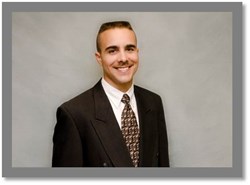 Tampa, FL (PRWEB) November 21, 2013
Gene Geiger, Director of A-lign Security and Compliance Services, will provide highlights of the changes in the standard from PCI DSS Version 2.0 to 3.0, the required implementation timeline and how organizations should approach these changes.
The goal of the discussion is geared towards:

Gaining a general understanding of the changes in PCI DSS 3.0
Implementation timeline for the new standard
Conducting assessments during the transition timeline
Action steps and recommendations for implementing the new requirements
A-lign presents quarterly webinars related to compliance, which are free to the public and also qualify for CPE Credit.
A-lign™ is a registered sponsor for Group-Internet Based CPE Programs and is listed on the National Registry of CPE Sponsors. Please indicate on the registration form if you wish to receive CPE credit for attending this webinar.