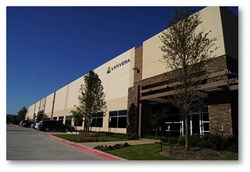 Dallas, Texas (PRWEB) November 20, 2013
Lanvera, Ltd., a leading technology company specializing in the optimization, design, production and presentment of business critical documents, today announced the addition of Andy Compas to its executive team as Vice President of Client Services. In his new role, Mr. Compas will be responsible for leading the daily servicing and management of Lanvera's customer base. He will play a crucial role in supporting Lanvera's strategic growth through client relationship management and future product enhancements.
Mr. Compas brings with him more than 15 years in the software industry managing large teams of account managers and consultants. Prior to joining Lanvera, Mr. Compas served as Vice President of Client Services at Allegiance Software, a provider of Voice of Customer (VOC) and Enterprise Feedback Management (EFM) solutions. During his tenure, he developed and implemented programs focused on enhancing the customer lifecycle.
Mr. Compas also served as the Strategic Partner Program Director and Director of Account Management at Adobe Systems, focusing on revenue potential inside the existing customer base. During his tenure, Andy had a tremendous impact on customer satisfaction, revenue retention and growth.
"Andy's strong background in the software industry and his proven leadership skills in multiple senior Client Services roles was a driving reason in recruiting him to Lanvera. His experience with large implementations, project and change management plus building strong account management relationships is critical to Lanvera's success. We've always been completely focused on our Clients and Andy will only make us stronger in delivering fast, high-quality service and solutions to our customers." said John Baldridge, CEO of Lanvera. "We are excited to welcome Andy to the team".
About Lanvera
Lanvera Ltd., headquartered in Coppell, Texas, is a leading document technology company specializing in the design, production and delivery of customer critical documents. The company generates millions of statements each month for a variety of industries, including financial services, insurance, healthcare, telecom, manufacturing, distribution and retail. Lanvera's suite of services is comprised of statement design, statement processing, laser printing, postage optimization, intelligent insertion, mailing, and electronic statements. For more information please visit http://www.lanvera.com.