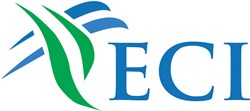 We are excited to offer these options to merchants, so they can obtain the capital needed to thrive and succeed.
(PRWEB) November 21, 2013
Electronic Commerce International today announced the introduction of new lower interest rates and longer-term loans to the company's extensive line-up of payment processing solutions for merchants. These new options are available for merchants who need $25,000 to $250,000 in working capital.
Previously, ECI offered small business loans in amounts from $5,000-$150,000 in 3-18 month terms. Now, ECI is expanding both the amount of the loan and the term, all while offering reduced interest rates.
The new loans are available with interest rates as low as 6 percent, with loan pricing subject to the loan term and risk rating. In comparison, other non-bank loans can start with interest rates as high as 30 percent.
Most non-bank loans offer only 6 to 12 months for amortizing, but ECI's new loan offerings allow merchants to have 2, 3 or 4 years to pay off.
With more than a decade of experience, the experts at ECI are able to approve loans for merchants in less than 10 minutes, with funding provided in 3 to 5 business days. In contrast, approval for bank loans can take weeks to months, which is problematic for merchants who need working capital as soon as possible.
"Business of all sizes will benefit from loans with lower interest rates and longer terms," said Jim Anderson, CEO of ECI. "We are excited to offer these options to merchants, so they can obtain the capital needed to thrive and succeed."
The new loans from ECI will have fixed principal and interest payments automatically debited from the merchant's account twice a month.
Merchants must be in business for at least two years and have two full-time employees, excluding the business owner. The only collateral needed is a personal guarantee and business assets—no personal assets are required.
For more information on Electronic Commerce International's business loans and additional services, visit http://www.ecistore.com.
About Electronic Commerce International:
For more than a decade, Las Vegas-based Electronic Commerce International has been providing affordable, personalized payment processing solutions to merchants of all sizes in the United States and Canada, so business owners can focus on growing their company. ECI has more value added services for small, medium and large businesses than anyone, like Text Marketing, Business Lines of Credit, Merchant Cash Advance, Gift and Loyalty Program, Mobile Processing, 90 Days Same as Cash and Check Guarantee. ECI prides itself on superior customer service, offering support 24 hours a day, seven days a week. To learn more about Electronic Commerce and their extensive products visit them at http://www.ecistore.com.